Quick Dish NY: STAR F*CKERS 'Astrology, But Make It Comedy' 2.17 at Union Hall
This month at STAR F*CKERS, it's the age of Aquarius. Yes, the eleventh astrological sign in the Zodiac is getting it's moment in the spotlight. February 17th at Union Hall, join the comedy show about the science of astrology. That's a thing? It is now! Your Virgo hosts Melissa Stokoski, Karolena Theresa and Brian Bahe, along with Resident Astrologist Lizzie Martinez (Taurus), will welcome a lineup which just so happens to be born under the current zodiac sign. Your Aquarian go-getters will include:
Devon Walker (Comedy Central)
Brittany Carney (Comedy Cellar)
Jatty Robinson (NBC Stand-Up for Diversity)
Amamah Sardar (SF Sketchfest)
Spend a night under the stars getting to know them. GO!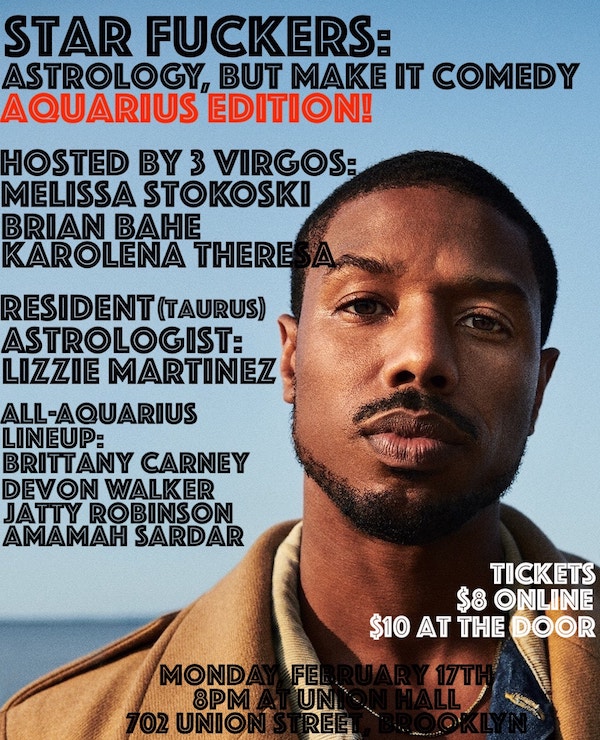 Mentions: Doors 7:30pm, Show 8pm. Tickets HERE. Union Hall is located at 702 Union St, Brooklyn.