Quick Dish NY: 'SHOES OFF/MOUTH OFF An Asian American Storytelling Thing' TOMORROW at Caveat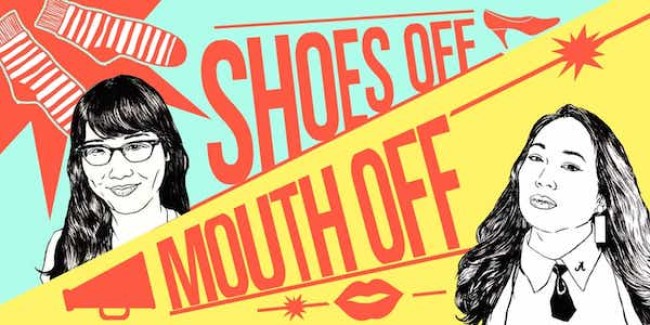 TOMORROW at Caveat your hosts Angel Yau (AZN Pop, Asian American Film Thing) and JiJi Lee (The New Yorker's Shouts and Murmurs) bring you an awesome storytelling show featuring your favorite Asian and Asian American performers. At SHOES OFF/MOUTH OFF they will be able to obliterate stereotypes by "mouthing off" on subjects typically considered taboo in the community. These forbidden topics might include "mental health, sexuality, body image, and getting rejecting by an Ivy League." And if a storyteller does associate with said stereotype they are TOTALLY free to put it out there as well. It's all good! Your guests for the evening will include:
Sachi Ezura (After After Party, IFC)
Annie Tan (The Moth, 80 Minutes From Around the World)
Mike Cho (RISK!)
Alvin Eng (playwright, HERE COMES JOHNNY YEN AGAIN (or How I Kicked Punk)' )
Srilatha Rajamani (PBS Stories From the Stage)
Bonnie Tang (Director for NYC Asian American Student Conference)
& music by Jessica Rowboat
Now if only you could see how many shoes are in my entryway right now. Dirty carpets are the worst! Don't miss this show!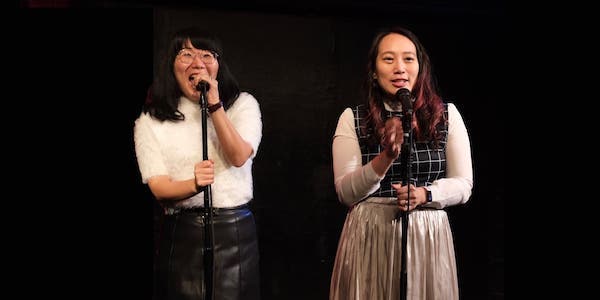 Mentions: Show 4pm. $12 in advance/$15 at the door. 21+. Caveat is located at 21 A Clinton St, New York, NY 10002, (212)228-2100.