Quick Dish NY: TWO Reduced Capacity Shows of TINDER LIVE The 6th Anniversary Edition at Littlefield TONIGHT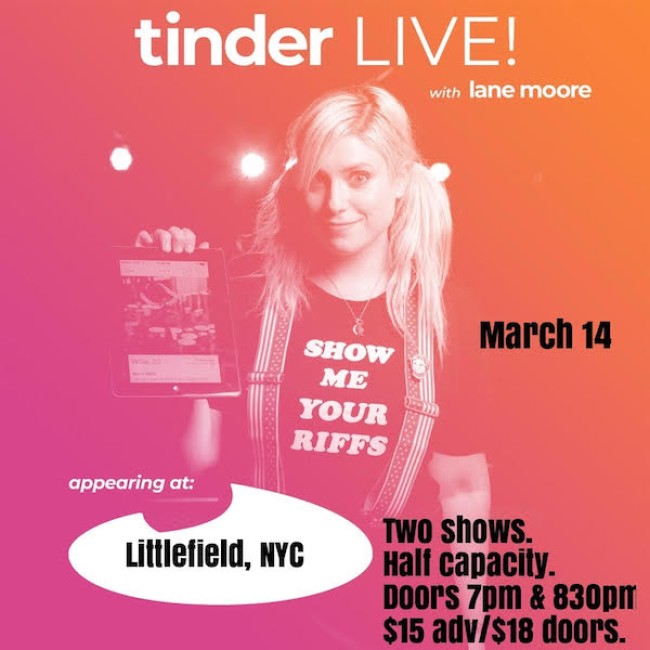 It's ironic that the time when we need other people the most, we have to stay away from them. For those that are in need of some good distraction in these anxiety ridden times, you now have some solace. TONIGHT Tinder Live with Lane Moore will offer TWO shows for those in need of a boost. You may ask, BUT HOW?! Due to state mandate on reduced venue capacity, these shows will be brought to you at HALF capacity, so you have your very own virus safe spaces!  The 6th Anniversary Show will include some special guests that even WE don't know about. Get your "notorious dating app" kicks on TONIGHT at Littlefield!
Mentions: Show 1 Doors @7pm/7:30pm. show. Show 2 Doors @ 8:30pm/9pm Show. The venue disinfected before and after each show. Littlefield is located at 635 Sackett Street, Brooklyn, NY 11217. Stay safe!