Video Licks: "Alyssa Limperis On How To Get Out Of E-Plans" Care of Team Coco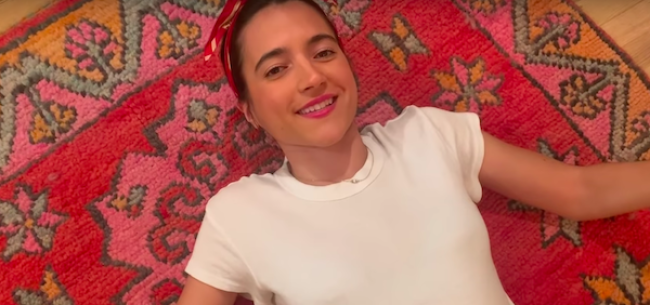 If you haven't checked out comedian/actress/writer Alyssa Limperis' Twitter account during the pandemic, well, WHAT are you doing with your isolated life?!!! She is certainly my comedy angel, and as you'll see in this new video she did for Team Coco, she'll soon be yours. Our lives having definitely changed during this outbreak, but there is one thing that's remained the same. We are still cancelling plans when we have absolutely nothing important to do. So how exactly does one "social distance while social distancing?" Listen to these tips that Alyssa has whipped up just for the dilemma. Hopefully, you'll still be able to talk to your friends, family and co-workers after this. Enjoy Alyssa Limperis On How To Get Out Of E-Plans!
Mentions: Follow Alyssa on Twitter already, friends! Also watch her be kooky on Instagram.