Tasty News: Join Adam Carolla's Fight Against the Podcasting Patent Troll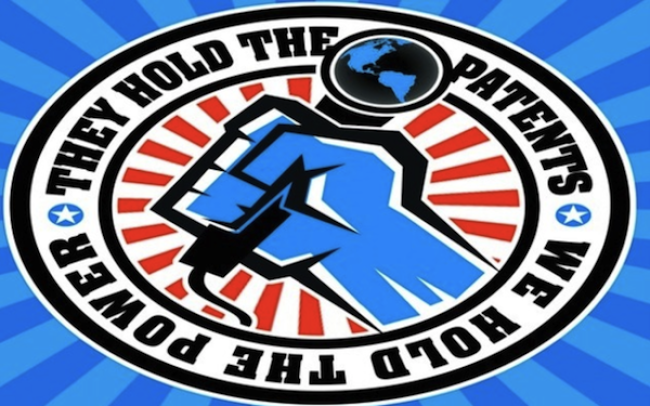 Evil doesn't just lurk in Carcosa. The amazing podcasts you now take for granted are being threatened in a very real way. An entity has sued comedian and podcaster Adam Carolla claiming ownership of a patent for "the carriage of serialized episodic content" on the Internet. In plain speak that means this company holds claim on the mechanism by which folks subscribe to podcasts. These patent suits tend to target major players in the industry and attempt to win large settlements from them. Defending these suits can be very costly and garner huge settlements before the suit ever gets to trial. Once a precedent is set others will settle quickly to avoid trial or just give up on their business completely. This means a patent troll can just buy patents for the express use of padding pockets through intimidation. So you can imagine that when an industry that isn't exactly known for raking in the dough is targeted it isn't good for the little guy. If this suit succeeds it means that podcasting could essentially be cut off before it even gets a chance to flourish.
So what can YOU do to assist Adam and the podcasting industry in the fight against the patent trolls? Adam has launched the FundAnything crowdfunding campaign. The fund will raise money to defend Adam's program against this Personal Audio lawsuit. With the help of you and fellow podcasters this problem can be nipped in the butt now before the podcasting is considered nothing more than just a pipe dream. Adam will also be performing at a benefit show along with Jimmy Kimmel, KROQ's Kevin & Bean, Marc Maron and more March 27th at the Redondo Beach Performing Arts Center. All proceeds will be donated to Adam's Podcasting legal defense fund. Please try and protect podcasting for future generations. It's the least we can do for the hours of laughs these podcasters have provided to us. Donate today!