Video Licks: Watch Lena Dunham and Elena Play CASH COW on 'Billy on the Street'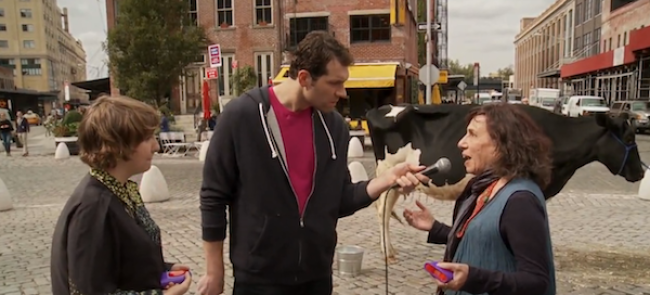 There was much fun to be had on last night's episode of Billy on the Street. Our favorite game show host invited GIRLS' Lena Dunham and BOTS Season 2 favorite Elena to play the new game Cash Cow. The objective of the game was to answer the most questions correctly or a face bovine-related punishment. We won't tell you the victor but the prize for winning was pretty fantastic (as far as Billy on the Street prizes go). Watch and enjoy!
Mentions: Watch Billy on the Street Wednesdays 11/10C on FUSE.