Tasty News: Comedy Central Features "The Improv" Documentary & David Spade This Weekend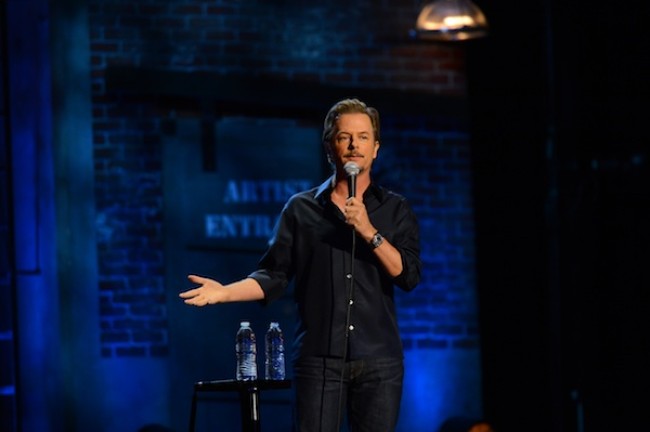 West Coasters, why not beat the heat by watching some comedy venue history and killer stand-up this weekend on Comedy Central. Tonight, May 2, the documentary The Improv: 50 Years Behind the Brick Wall will premiere. Some great comics pay tribute to the stage where legends have been born. Some of the comedians who take the time to share their memories include Keenen Ivory Wayans, Jimmy Fallon, Russell Brand, Lewis Black, Kathy Griffin and Larry David. Check out this clip and get jazzed:
Sunday, May 4, the king of the comedy screen and SNL veteran David Spade debuts his new stand-up special David Spade: My Fake Problems. The hour-long stand-up special is the first one Spade has done in over ten years. Spade jokes about his comedy roots and, of course, relays some wicked Chris Farley stories. Check out this clip of Spade discussing his meager beginnings:
On May 6 the extended and uncensored edition of "David Spade: My Fake Problems" will be available on Amazon Instant Video, iTunes, Xbox Video, Sony Entertainment Network, and Vudu. The digital album will also be available at retailers like iTunes and Amazon MP3.
Mentions: Watch the documentary 12a/11c May 2 and David Spade's stand-up special May 4 at 10/9C on Comedy Central. Feature photo credit: Mark Davis.