Quick Dish Quarantine: VINTAGE BASEMENT 3-Year Anniversary with Max & Nicky: Live Stream Edition by Dynasty Typewriter 9.15 Online
Dynasty Typewriter and Vintage Basement are still ALIVE online this September! Thrive with them as twin brothers Max and Nicky Weinbach offer up a neo-retro night of live streamed stand-up comedy and music. You will not want to miss a single moment of their "quirky, absurd antics and dovelike musical stylings" featuring some super special guests. This live stream edition just happens to be their THREE YEAR ANNIVERSARY which will certainly up the entertainment stakes to golden levels. Snatch up those tickets on Eventbrite and be rewarded handsomely for your farthings. Enjoy!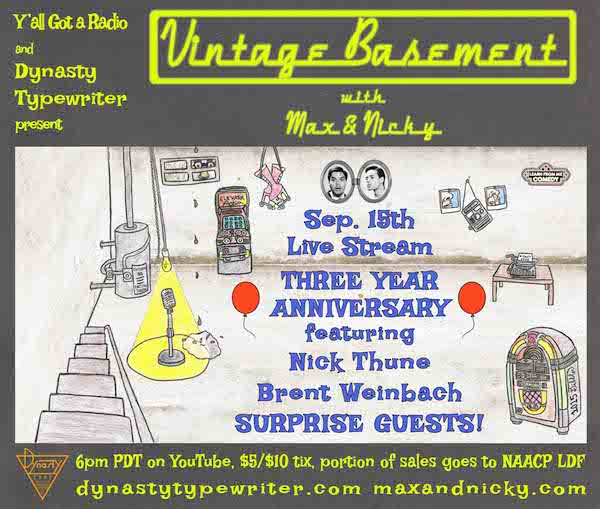 Mentions: $5 General Admission / $10 Generous Admission. Both tickets types (General/Generous) allow access to the livestream. You wil receive an email with the link via Eventbrite confirmation email. You will also receive livestream info by mail an hour before the show.