Tasty News: The "Murf Meyer is Self-Medicated" Interview Podcast & Livestream Show Will Tackle Substance Use Harm Reduction with Humor and Compassion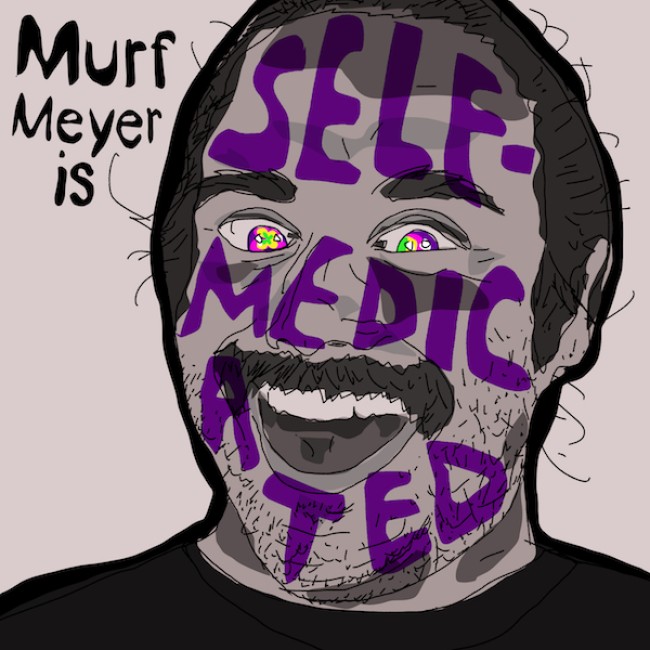 I immediately identify MURF MEYER as The Chris Gethard Show series regular with the raspy voice who exposed the order of Gimghoul. YOU may also recognize Murf from his roles on programs like Broad City, Late Night with Seth Meyers, Younger, and Alternatino with Arturo Castro. What you may not know about Murf is his history as a former heroin addict and current alcoholic with a wealth (25 years to be exact) of experience "(ab)using" a plethora of substances. Soon the comedian will explore the connection between addiction and mental health through the comedy, empathy and insight he's garnered from life experience. The first Murf Meyer is Self-Medicated livestream show will take place September 18th on YouTube with special guests Chris Gethard and Dr. Amanda Risser, Senior Medical Director of Substance Use Disorder Services at Central City Concern in Portland, Oregon. The lineup of future guests will include Hole drummer Patty Schemel, comedian Sydnee Washington, filmmaker Erin Lee Carr, and additional regional harm reduction workers. The audience of the livestream will be invited to call in to the show, to engage with the harm reduction guests for advice or support. Murf currently uses his own basic principles of harm reduction to manage his drug use and it's inspired his comedic point of view, which will most definitely shine through in both the livestream show and his upcoming podcast of the same name.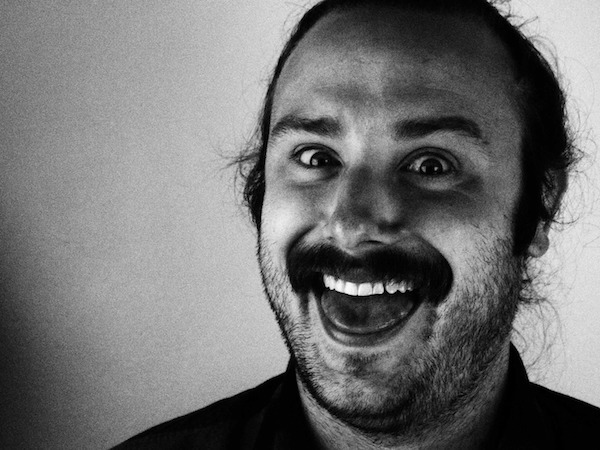 The Murf Meyer is Self-Medicated podcast, "a combo of memoir-style storytelling, personal interviews, and gonzo journalism, all centered around addiction and presented through a comedic lens" will debut on November 27th. Listeners of the series will be given a "personal, topical, and universally thematic exploration of addiction from a comedic perspective."  Each episode of the serialized podcast, Murf will share his own personal stories involving "adolescent binge drinking and drug use, childhood sexual trauma, legal troubles, a crippling heroin habit, and many other intimate moments from his past. In addition, Murf will be speaking with people in the entertainment industry about their own experiences with drugs, along with professional advocates and educators from the Harm Reduction movement. The goal of Murf Meyer is Self-Medicated is to lift the stigma surrounding people who use drugs, and help minimize the negative consequences associated with America's punitive drug policies. 
Throughout September Murf is scheduled to chat with additional guests to raise awareness around National Recovery Month, via Instagram Live at @murfmeyer. You can find the full schedule of all shows and convos on the podcast website: www.selfmedicatedpod.com/livestream. Don't miss the opportunity to laugh, learn and heal with Murf and the world.
Mentions: Murf Meyer is Self-Medicated  livestream info HERE. 1st livestream show 9.18 at 9:00pm ET on YouTube. Podcast info will be available THERE. Follow Murf on Twitter and Instagram. Murf Meyer is Self-Medicated was one of the winning pitches selected for the 2019 Laughter Lab sponsored by Comedy Central.