Quick Dish Quarantine: COMEDY QUARANTINE Moves to 3 Days A Week Starting TONIGHT on Instagram
Sometimes less means more! Starting TONIGHT COMEDY QUARANTINE will be bringing a totally tight THREE days a week of comedy performances. Through this entire quarantine, the virtual show has been bringing you top notch, weekly comedy. This week will be no different! Expect the best lineups coming to you from the comfort of some virus-free pad in the universe. This week's lineup will include:
WEDNESDAY'S child is full Wonderment
Ryan Singer (Me & Paranormal You, This is Where The Magick Happens), Dave Ross (This Is Not Happening, Corporate, Drunk History) & Irene Morales (We Don't Know, Dear Nana: Advice From an Idiot)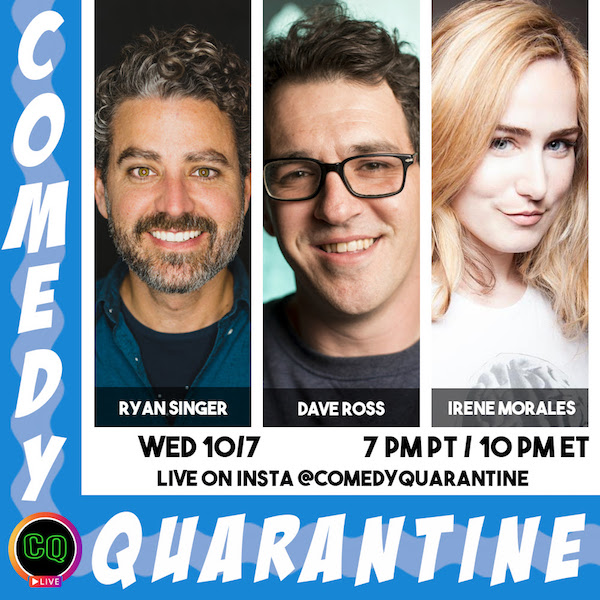 THURSDAY'S child is full of Theater
Carmen Morales (No Sir, Laughs), Vanessa Gritton (Take A Walk), & Alex Hooper (America's Got Talent, Achilles' Heel, 2018 Pug Yoga Calendar)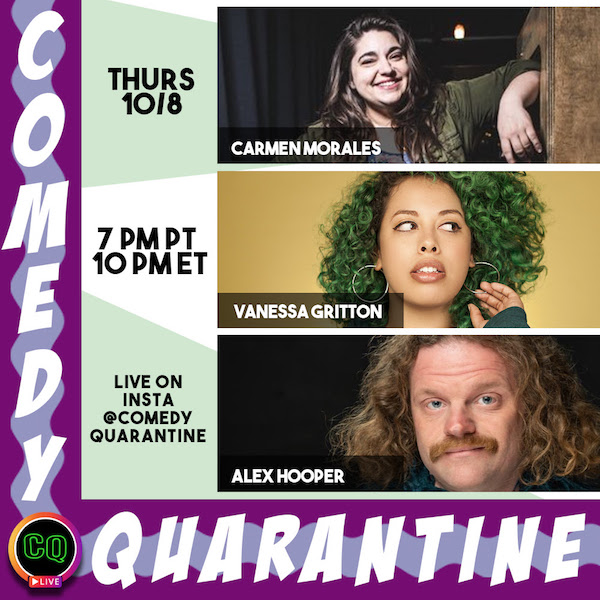 FRIDAY'S child is full of Fun
Frankie Quinones (The Dress Up Gang, Comedy Central, HBO, TBS, Más Mejor) Samantha Ruddy (Full Frontal with Samantha Bee, Colbert), & Francesca Fiorentini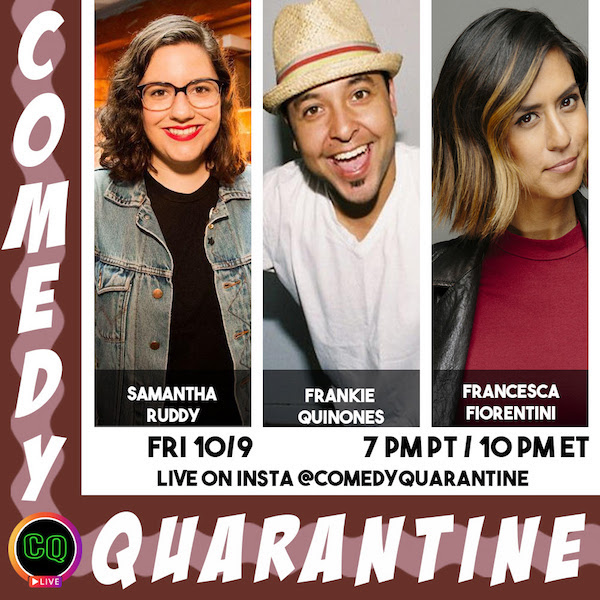 Don't miss a single minute of laughter!
Mentions: Each show starts at 7pm PT/ 10pm ET. Watch live on Instagram @comedyquarantine. Venmo @nakedcomedy to support the comics.