Quick Dish Quarantine: VINTAGE BASEMENT WITH MAX & NICKY Live Stream Edition 10.20 Online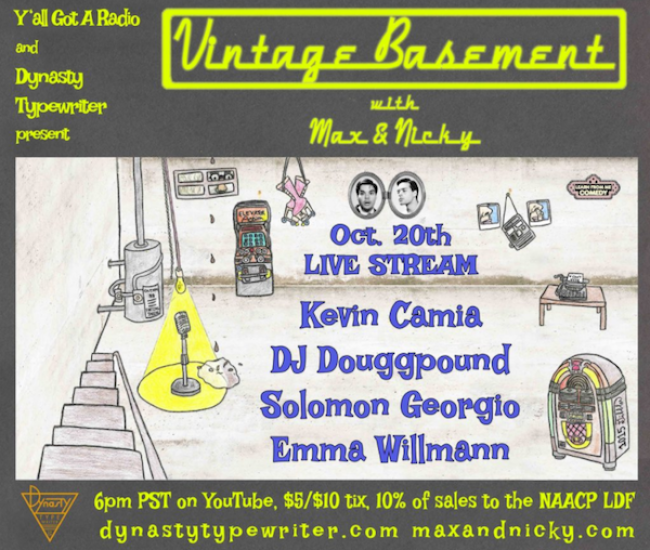 On their last Dynasty Typewriter livestream edition foray, Max and Nicky Weinbach celebrated the third anniversary of Vintage Basement with some stellar, socially distanced company. Your hosts showed off their best Brazil movie inspired Olson Twin faces. We enjoyed Todd Glass on an actual theatrical stage brimming with new material. Nick Thune relayed the buzz in the non-existent green room and graced the digital audience with lyrical humor in a bathrobe. Irene Tu gave a classic laid back performance that blew us out of the solar system. And Brent Weinbach was all about that fast internet, as everyone should be! For the next neo-retro go-round, expect an eveing of live streamed stand-up comedy and music from special guests:
Kevin Camia (TBS' The Dress Up Gang, Late Show w/ Stephen Colbert)
DJ Douggpound (Tim & Eric's Awesome Show Great, Job!, Pound House)
Solomon Georgio (2 Dope Queens, HBO's Crashing)
Emma Willmann (Late Show w/ Stephen Colbert, Crazy Ex-Girlfriend)
If a mix of casual elegance and slightly off-kilter humor is what you are after, you've come to the right place! Join the twins Tuesday, October 20th online!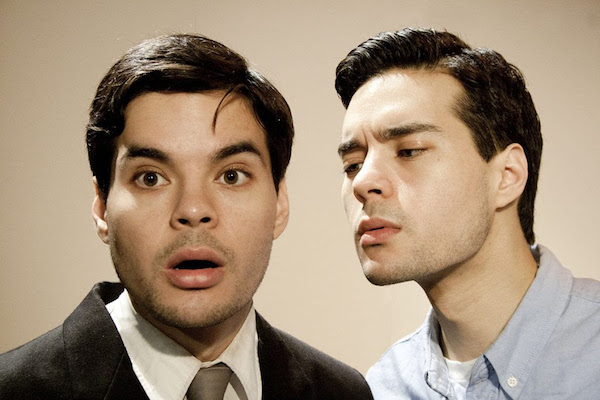 Mentions: Show 6pm PT. Tickets $5 general admission/$10 generous admission. You will receive an email with the livestream link in an Eventbrite confirmation email. Follow the show on Instagram.