Layers: "LAST WISHES" from BRIAN PARISE Will Ease Anyone Out of A Chaotic State of Mind
Not gonna lie, it's truly surreal to be reviewing an album named Last Wishes on THE election day that could POSSIBLY send us into a chaotic, revelatory Constitutional crisis. However, there is a silver lining to this rather existential situation. I can confidently say Brian Parise's (Patriot Act, Last Week Tonight) new stand up album, has succeeded in taking down that impending feeling of dread several, significant notches! My soul feels lighter. There's more spring in my step. I can almost breathe without that familiar knot twisting in my gut. Now if I could just avoid turning on the news, life could feel almost normal.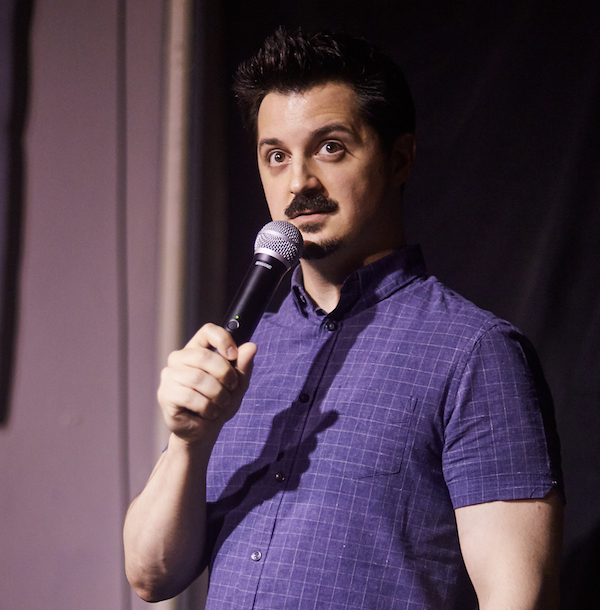 Last Wishes has all the trappings of a pre-apocalyptic album. Firstly, it was created under "aggressively celebratory circumstances." During the recording, Parise had to eject two drunk women from the front row. A fellow in the audience was so inebriated he fell sleep and starting generating "audible night terrors." It was so bad, two bouncers had to physically escort him out of the venue. Fun! Secondly, the album
BEGINS by joking about murder. Yes, you read that right! Nothing like some manslaughter, ax murder tales, and last rites to coast one right into the ultimate 2020 comedy album! And because all good and slightly foreboding things come in threes, there are plenty of topics (besides death) to add jollies to a properly transformative album, including immigration, racism, and homophobia. Trifecta, baby!
The Emmy-winning late-night comedy writer and stand up spends quality album time poking fun at his Italian American heritage. Parise makes a point of calling out the one immigrant that loves to tell him to get a "real" job, his dear PaPa. He gets into those "Italian Stereotypes," addressing the Italian American role model choices he (and the rest of America) had previously available: the mobster, "the brain-damaged boxer," and the pretend lawyer. Wow, never realized just how over the top Vinny's full name was before, "Vincent LaGuardia 'Vinny' Gambini"? Holy clichéd cannoli! (Yes, I went there). One of my favorite tracks from the album, uses a line from a Woody Guthrie's popular western folk tune "This Land is Your Land" as an example of the attitude a settled population can have towards immigrants. You may be familiar with the second, catchy lyric "this land is MY land." Hilarious point taken, Parise. (The more radical, Great Depression pertinent lyrics of this tune could definitely have made for a very different joke. Meat to chew on, kids!)
You can't have pasta (yes, I'm thinking about Brian's live Brooklyn stand-up "Pasta Show" and carb spread, drool) without sauce. So in these divided times, it's not surprising you'd have some tracks on a 2020 comedy album that address our racial divisions. Lucky for this audience, Parise addresses the issue with skilled levity. We get a story about a not so bright racist, who illogically blames another race for the lack of air in his tires. We also have a "The White Happy Birthday" track that reveals a whole new way to celebrate the aging process. Who knew birthday songs didn't have to sound "almost sarcastic?"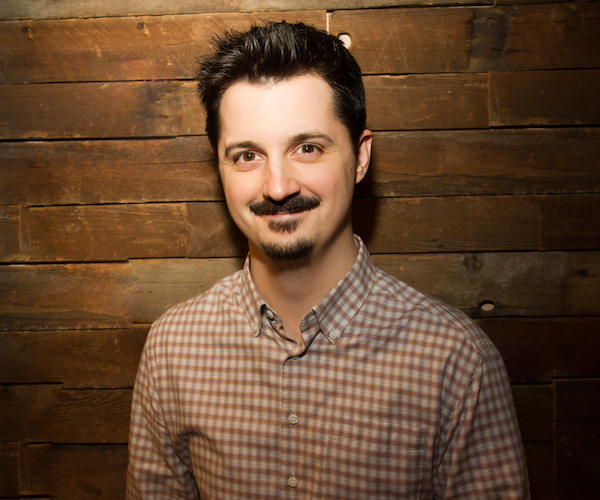 What was that third prevalent album category? The "Zombie Movies"? "No." The "Couples Counseling"? Very funny, but "no." "The Broke-Mart"? Super accessible, but "no" again. Duh, the homophobia, of course. You will never look at the words "The Devil's Threesome" and "Amateur Pr0n" (yes, I censored that last work for Adsense sake) after listening to this album. Without giving too much away, we find out about Brian's bedroom exploits, and why religious folks shouldn't be in charge of naming sex acts. We also learn that not everyone can "make it" in the adult film creation business. Thankfully?
OK, now because it's a very special day, I will leave you with my thoughts on a most clever and uplifting track. Soon (yes, you are buying this album today) you will become privy to Brian's non-comedic gig. I dare you not to laugh while listening to the album's "Babysitting" track where Parise re-lives a conversation to a pint-sized lady near and dear to him. He recounts "watching her little brain explode in her head" as the comic uses some sage psychology to blame a poopy incident on himself. The blame game gets complicated when the mini genius plays offense. I hope we all get to hear the smashing retorts of this junior/future leader of the free world after today. Happy "Last Wishes" to you all, friends!
Mentions: Pick up the debut album Last Wishes HERE. Follow Brian on Facebook, Twitter and Instagram.