ICING: KYLE AYERS on Creating "Happiness"
All it took to change KYLE AYERS' life forever was seeing Mitch Hedberg on a comedy bill as a teen. That spark of brilliant stand up fueled Kyle to bail on a school dance date (sorry/not sorry) to see Mitch again. Of course, the artistic, vicious cycle continued. Kyle began performing comedy after being pushed to audition for an improv troupe in college. He then began performing at open mics. Sure, there were the low points. At one particular open mic event, Ayers had to use a fake ID to perform. He added to his disguise by purchasing a pack of cigarettes. Even though he abhorred smoking, to appear older he smoked eight cigs in succession, and his misery led to failure on stage. When the open mic host told him to "kill himself," he was deterred from the art for a bit, but the spark endured. Spoiler: Kyle persevered!
The comedian, writer, actor, and producer has appeared on CONAN, Fuse, Comedy Central, VH1, and the film Box Elder. He's headlined at places like Bonnaroo, The New York Comedy Fest, RIOT LA, The World Comedy Summit in Copenhagen, and High Plains Comedy in Denver. You may know him as the creator of Boast Rattle, a Compliment Contest, which now has it's own show on SiriusXM. He's topped the iTunes charting podcast on Starburns Audio with his live show "Never Seen It," a program in which comedians rewrite famous movies and TV shows they've never seen. For those familiar with the true crime viral series Making a Murderer, Kyle brought the world the podcast Faking A Murderer, where he conversed at length with comedians about the Netflix documentary (without revealing he had never seen the show). And getting to the meat of the moment, out on Blonde Medicine, Kyle blessed a pandemic world with his debut full-length comedy album. It was recorded in a confined backyard in Echo Park pre-pandemic. Yes, we'd all cringe at that mask-free lack of social distancing today, but listening to the album harkens that feeling which the name of the album summarizes perfectly, HAPPINESS. We picked Kyle's brain for a bit on this culmination of years of hard work. Take a little time out of your day to smile at his thoughtful words, as well as learn about the nuts and bolts of the comedy-making process. Enjoy!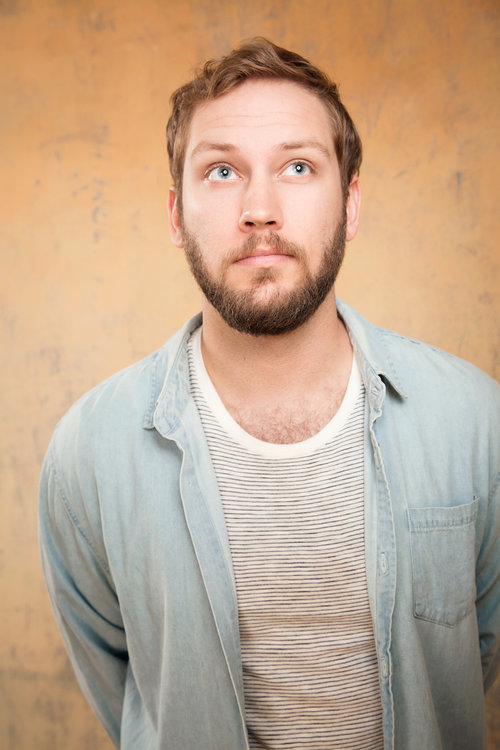 COMEDY CAKE: Since the album came out, how many times have you been able to say "Now you can buy 'Happiness'?" to fans?
KYLE AYERS: If there's one thing I've learned about myself over 30+ years, it's that I don't often get tired of wedging a terrible pun into conversations. This has been no exception. It's been fun to say it at the end of promotional talks about it, fun to type, and fun to have other people say. Sometimes the joy of a terrible pun is the lead in, where everyone sees it coming, and braces themselves. This is that, and I think that's nice.
COMEDY CAKE: What events have brought you the most happiness in 2020? (I know, they are few and far between).
AYERS: The result of the not-yet-finalized presidential election has been nice, as have a good amount of results in local Los Angeles elections.
This year I have tried to take breaks from the internet (very difficult all of the time, especially recently), and in the moments when I'm away from my phone for any moderately extended period of time, I will physically feel my head relaxing. It's like it is adjusting back to focusing on the physical world instead of the blue-light hole that is online. There aren't a lot of large events that have brought me a lot of joy this year. The album release has been wonderful and the exception. I feel overwhelmed (in a nice way) when people reach out and say they listened and liked it, especially people who might not already be familiar with me.
It doesn't feel like this year but in February I got to go on a long tour with a couple of bands, and it was nice to see parts of the country I hadn't. Pictures of my nephew bring me joy, though he's growing (now almost two years old) faster than I could have expected, and the pandemic has kept me from getting home to Missouri to see him. I guess the pandemic has made the small, day-to-day joys feel like larger events. Being able to talk with my brother while we play Xbox and I get killed by children in whatever game we are playing, stuff like that.
COMEDY CAKE: What do you miss the most not being able to perform comedy in front of a live audience currently?
AYERS: I think comedians generally thrive on immediate gratification. It's why so many take to Twitter, even though I think Twitter is a completely, entirely different form of comedy / communication / anything. But you get the likes and your brain gives you nice chemicals.
Live comedy is still the best, to me, and it's not close. I am not good on Twitter, I don't edit or rewrite or draft tweets. I've never been great at quick sketches or characters or stuff that get millions of shares. For me, the live show is king. A bunch of people all come to one place to experience something you can only experience that night if you were there. It can't be replicated. I tried as hard as I could, on the album, to replicate it, and I think I got very close. There's nuance and energy and uncontrollable aspects to live shows that doesn't exist anywhere else, and I left all of that on the album and think it works. I'm fascinated by live shows, and how we all agree on how they are supposed to go. My favorite thing has always been in-the-moment reacting with an audience, I think it's actual, real magic. Give me ten people in a room live over a million on the internet.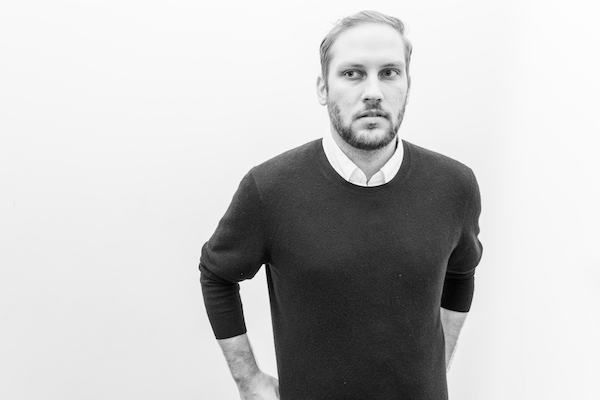 COMEDY CAKE: What moments on the album now stand out, looking back from a pandemic-informed perspective?
AYERS: Well we crammed way too many people into a tiny backyard in Echo Park. I think now, legally, one and a half people would be allowed in that backyard at a time, and the half of a person would have to be standing in the corner to keep the space. It feels impossible to comprehend, now. Some folks were sitting almost at my feet. The album has a lot of moments that hinge on close-quarters, interaction, and the chaos of being crowded outside.
COMEDY CAKE: On "Happiness" you share the experience of running into audience members from shows you just performed on. Please tell us about the most jaw-dropping or embarrassing gem of those past incidents.
AYERS: It's hard to top the time I was driving Lyft (I think I say Uber on the album, I drove Lyft but I think the word Uber is more fun to say so I'd usually say that) and took two people home from the show I had just performed on. It was very quiet. Eventually one of them asked me what I did in LA. I said comedy. I thought they were joking. They asked how comedy was going. We both knew how it was going, they're riding in my car home from a free show at a golf course.
I was once taking a long uber ride from New Orleans airport to Baton Rouge, and when the driver found out I did standup, he told me (and I quote) "I ain't got use for live comedy. When I want to laugh, I just think of something funny that's made me laugh in the past, and laugh at that thing again."
COMEDY CAKE: You had a number of hilarious interruptions during the creation of this album…sirens, birds, and skateboards come to mind. When those spontaneous events happened, did your mind automatically switch to how you could seamlessly incorporate them into jokes and stories or was it all just sheer terror?
AYERS: I have always thought that if you don't acknowledge chaos happening around a live show, people in the audience will start to get concerned. It puts everyone at ease to know you are also in the room they are in, and the surroundings for you are the same, and you are not a robot. An ambulance drove by four seconds into the recording. I had to say something, in my opinion, otherwise it's like I'm forcing everyone through this weird moment and going against the wind. If a glass breaks during a set at a club, saying something will always get a laugh and get the audience on your side. This album was full of the most extreme versions of that I have ever seen. A literal cricket landed above my head during the album set. The symbolic creature of silence crashed an event hoping for the opposite. A great thing I think about a lot is this line Mike Birbiglia would say when an audience would start to think ahead in one of his jokes. He would say something like, "I know, I'm in the future also." And it's a brilliant line that gets a big laugh. He's acknowledging that he's in this room with everyone, and they're right in coming along for the ride. They're not reading a book or listening to a podcast, they're at a live event and the storyteller is a live human being. Anyways, I've got off topic a bit, but how he addresses the fact that something is happening live, I love. It's my favorite thing. I do a bit (not on the album) where I have "prepared crowd work to practice crowd work." and it is all prewritten "riffs." It's very fun, and when the riff doesn't make sense I will pull out props and costumes to give the audience members so my riffs work. That sort of silly play on a live show is my favorite stuff.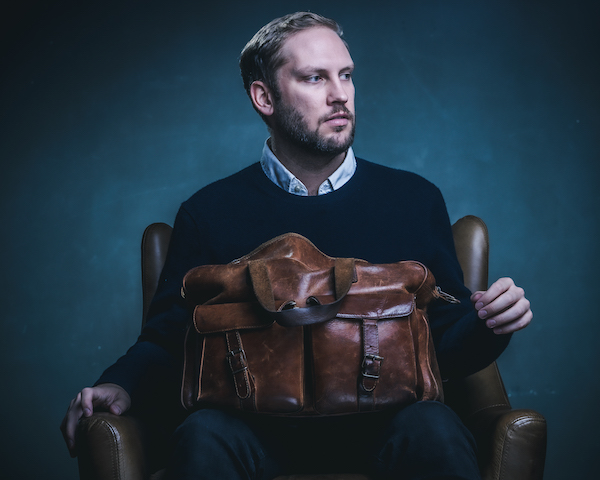 COMEDY CAKE: On the track "Drafted by Chilis" you recount the meeting with your hero Buzz Aldrin working at the Genius Bar. What is your #1 recommendation for engaging someone you look up after going through that eye-opening moment? The story was surely excellent joke fodder, but if you had to do it all over again, would you want that encounter to transpire in the exact same way?
AYERS: Everyone should meet Buzz Aldrin. I think it would have been ridiculous to meet Buzz Aldrin and not talk about the moon with him. He's been there. I don't really have any advice for people wanting to talk to their heroes. Had I randomly encountered Buzz Aldrin going about his day, I might not have approached him. But he was a customer at the place I worked, so I had a pretty solid in.
COMEDY CAKE: Have you found that a good number of listeners relate to the 30ish life dilemma you describe in the "This Guy in the Woods Said I Should Collect Crabs" track?
AYERS: That jokes was fairly new and somehow landed on the album. I think it will probably evolve and not go away, though the album does press some permanence into it, in that state. I have had a good amount of people reach out about that joke with "yes!" or "that is me" and stuff along those lines. I think the bizarrely rigid expectations and timelines society established for adulthood are starting to go away. Have kids later or don't have any kids, get married later or never get married, it's up to you. You're your create-a-player, it's your run-through.
This entire year, since the pandemic started, has felt like a bad grinding quest on a video game. There has been a lot of repetition with very increment "leveling-up." Hopefully the pandemic subsides (or is taken seriously in the US) and places can start feeling like when you unlock a new area on a big video game.
COMEDY CAKE: What life event in the past five years had you relying on comedic therapy as a cure?
AYERS: In a selfish way I have always used comedy to cope with and cover up for my own shortcomings. This last couple of years I have been addressing and attacking that head on with professional help. No real specific life event, I suppose, but rather a large scale "Let's get this fixed and be happier and better, Kyle."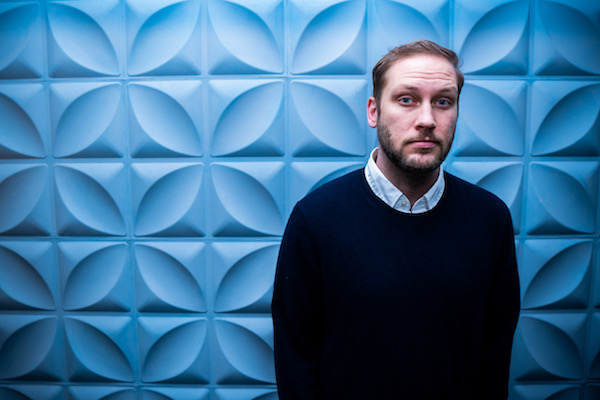 COMEDY CAKE: So going over the album a couple more times, my favorite track "Buying a Basket from Craigslist" still stand strong. At any time in that back and forth were you ever actually fearful the woman would come after you for your obsessive taunting of her listing?
AYERS: I was never really fearful anything would come of it, and I think the story ends in a nice way where I am the loser, which makes it all feel even more harmless. But my god that ad was so wild and I am still blown away every time I think about it. It's SUCH a long story that I rarely told it, maybe 20 times in total, but it's one of my favorite things I've ever done on stage.
COMEDY CAKE: Have you contacted Craigslist lady since the album was released? Would you be tempted to seek out another listing if the opportunity should present itself?
AYERS: I love that story so much, but the album is slightly misleading about the ending. More has transpired since the story was set-in-stone how it was told on the album, including another inquiry about buying the basket. I don't want to spoil anything, just in case there is a follow up.
COMEDY CAKE: Are you still haunted by Jerry Springer re-enacting your #roofbreakup Twitter moment?
AYERS: Not as much as I thought I would be! It does still come up every once in a while, usually when someone is unfollowing me on twitter for something, they'll say "followed you after roof breakup, but you suck." or something like that. And I mean they're not wrong, so it's hard to argue with them. That entire experience was a worldwide viral tweet moment before those happened every day. It was pre-threads on Twitter, so mostly news websites made money off of listing my tweets, and I went to work at the Apple Store the next day. I got a bunch of followers, most of them unfollowed in the years past. The Jerry Springer reenactment brings me joy, it's just such a stupid mad-lib of things that happened in my life. Jerry Springer reenacting my tweets from watching people break up on a Brooklyn roof. Every once in a while the roof breakup will trend again or return (when some new live tweeting thing goes viral), or a new pocket of the world / internet will discover it, and it's always nice to make people laugh.
COMEDY CAKE: What will be your New Year's Resolution this December?
AYERS: I want to keep improving on my flaws and working on my mental health. I'd like someone to help me make my podcast into a cartoon. It's the best idea I've ever had, and would be a great TV show. I promise I didn't mean this to end on a plug like that.
Mentions: Pick up the album HERE. Learn more about Kyle Ayers THERE. Follow Kyle in a non-creepy way on Twitter and Instagram.