Quick Dish: Break Out of Mind Prison with Sleepaway Camp TUESDAY 7/8 ft. Pete Holmes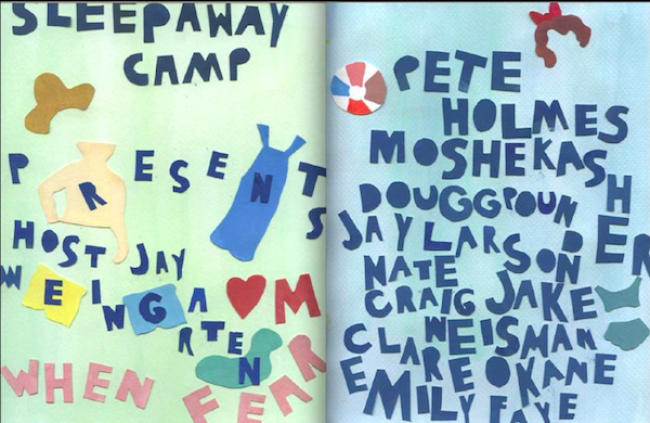 Tuesday evening, July 8, is particularly special edition of Sleepaway Camp's "When Love Meets Fear." You will be able to let loose in the presence of clearly the wisest happy-makers around:
PETE HOLMES
MOSHE KASHER
DJ DOUGGPOUND
JAY LARSON
NATE CRAIG
JAKE WEISMAN
RYAN CONNER
CLARE O'KANE
EMILY FAYE
Fear will melt. Love will grow. Minds will be set free. Let Jay Weingarten lead you to true nirvana! Escape the prison that is your mind and laugh and laugh and laugh!
Mentions: Show 9pm. FREE! Sleepaway Camp is composed of Austin Wolf-Sothern, Jay Weingarten, Ryan Schumaker, Travis Rust and Doug Freedman). The Downtown Independent is located at 251 S. Main, Los Angeles.