Video Licks: Enjoy An Attack of The Substandard Moisture Harvest with FARM CHORES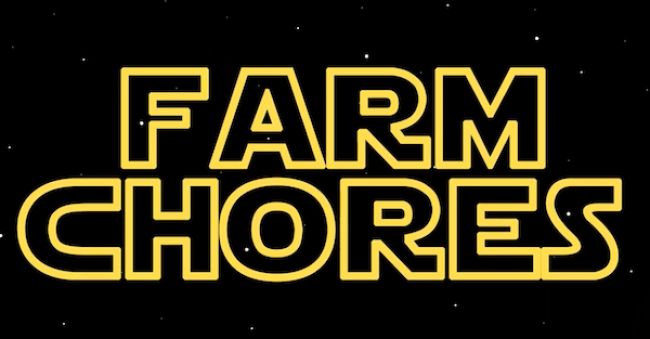 Now that you've watched and re-watched the original Star Wars and it's ever growing cache of prequels, sequels, and spinoffs, I think it's time to address the big question. Grogu's destiny? No. The whereabouts of Salacious B. Crumb? NO! What would have happened if Luke had never left Tatooine for a life of incest and adventure? That's the one! Join the Frog Boyz for an animated moisture farm romp with Uncle Owen, Beru, some Banthas, that old wizard, and a very disturbing Jar Jar transmission. Enjoy Farm Chores!
Also, Han shot first.
#StarWars #Parody #Mandalorian
This video features Jesse VandenBergh, Todd Hanson, Leah Spigelman, Jeremy Moulton, Tyrell Andrews, Dan Conroy, and Sean Newman. The Frog Boyz are Sean Newman & Jesse VandenBergh.
Mentions: Watch more Frog Boyz content HERE. Follow the Boyz on Instagram.