Quick Dish Quarantine: Enjoy A Highly Interactive Night of Comedy with EVER MAINARD & WHAT'S YOUR PROBLEM SIR? 1.30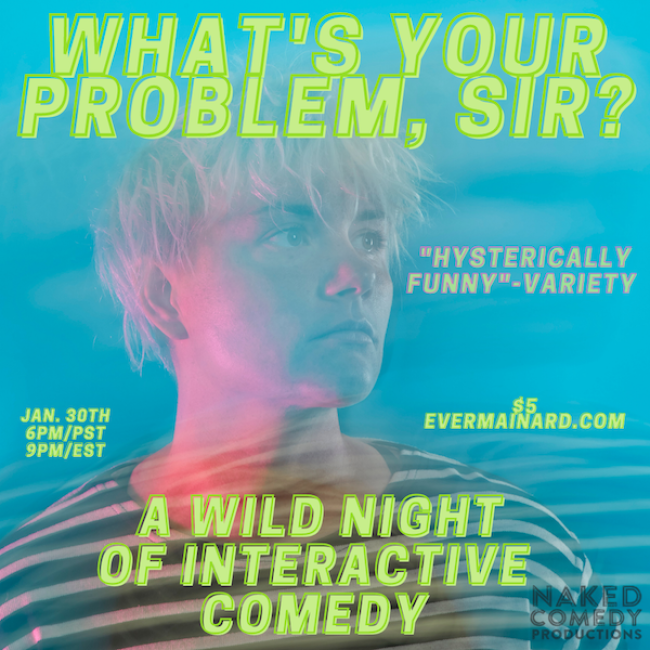 Originally set to premiere March of 2020 IRL, the show has now transitioned to the digital space and will be feasted on quarantined and totally free eyes January 30th. WHAT'S YOUR PROBLEM, SIR? will be hosted by comic/ actor/content creator EVER MAINARD and is a "highly interactive, wildly vulnerable" night of comedy. Ever will use the skills of storytelling, improv, and crowdwork to create cathartic moments of connection through digital crowd work. Can it be done? You will have to play to find out! We think Ever totally has the chops to pull it off. Ever played opposite Constance Wu in Netflix's The Feels, has been seen as Lomey in Mark Duplass' Paddelton, and starred as Marcy in Conan O'Brien's digital series, Meet the Staff. Ever has written for Scy-Fy, E!, Huffington Post, The Guardian, Wilshire Studios and more. Ever has performed stand-up across the U.S. and Europe. See, talented! Don't miss the show!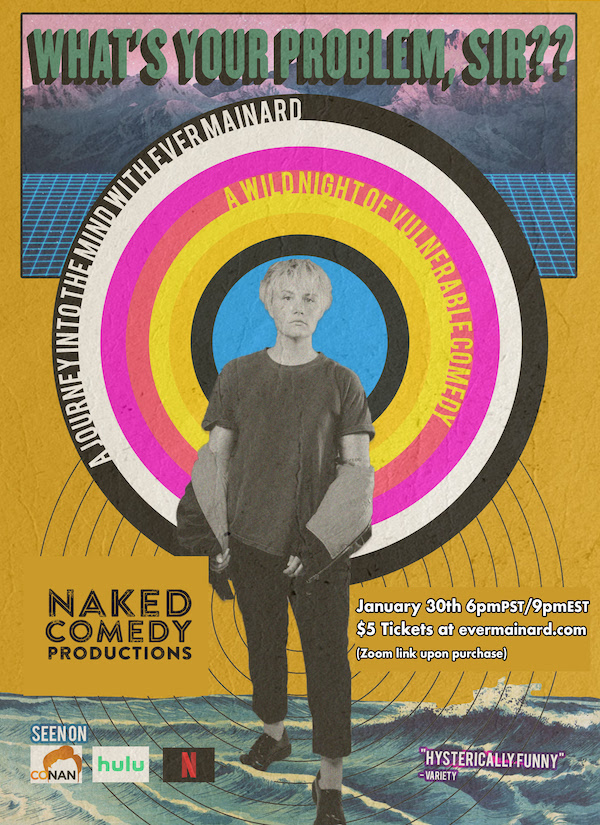 Mentions: Show 6pm PST/9pm EST. Purchase tickets HERE. Location: Online. Audience participation not required but highly encouraged. Hecklers will be be booted.