Quick Dish Quarantine: Rodney Ramsey & Daniel Woodrow Present New Weekly UNKNOWN COMEDY CLUB Online Performances
Canada's premiere, Black-owned, online comedy club, UNKNOWN COMEDY CLUB, will be presenting stand-up from around the world each week in a live, exclusive stream format. Founders Rodney Ramsey (The Underground Comedy Railroad, Kevin Hart's LOL channel) and Daniel Woodrow (JFL, Sirius XM)promise a high quality entertainment experience for both the audience and the performers. This experience includes a 3-D virtual venue, pre-show DJ sets, interaction, and an avatar (no, not the James Cameron blue kind) host to warm the crowd and keep the show thumping. Consider it a professional comedy club experience through and through from the comfort of your abode!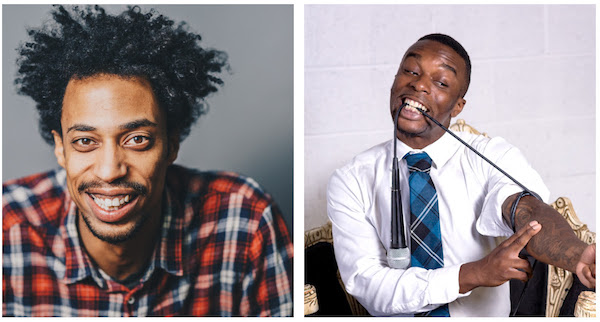 Since launching in March of this year, the club has filled the authentic comedy club void, while setting high standards for the online scene. Guests performances have included DeAnne Smith, Nick Reynoldson, Keesha Brownie and many more! Some of the shows you can look forward to in the weeks ahead include:
The "Yo Mama" Mother's Day Show on May 8, hosted by Crystal Ferrier and headlined by Kate Davis
The Underground Comedy Railroad Tour on May 16, co-headlined by Aliya Kanani and Salma Hindy
a headlining set by David Pryde on May 22
The I "Heart" Asians show on May 29, headlined by Jen Sakato featuring Paul Baluyot and Big Norm
PLUS the Father's Day Show on June 19, featuring Guido Coco Mello and Keith Pedro.
Get more show details below. Now get to laughing!
Mentions: Show Schedule and Tickets at www.unknowncomedyclub.com. Weekly Shows Wednesday – Sunday. Tickets are PWYC by donation so everyone can enjoy the show. Socials: facebook.com/TheUnknownVenue / instagram.com/unknowncomedyclub.