Quick Dish Quarantine: SHOT4SHOT NYC Begins New Season of Remakes with 'The Powerpuff Girls' TONIGHT
There may be a bit of weather going on outdoors, but that doesn't mean you can't enjoy some laughter indoors. Start your weekend festivities off right with a SHOT4SHOT livestream drinking game with a movie problem. The shows off to a flying starts with another block of remakes to make your toes twinkle. The cinematic gems on weekend's roster start with the action filmed pilot of CW's The Powerpuff Girls. The Friday cast will include: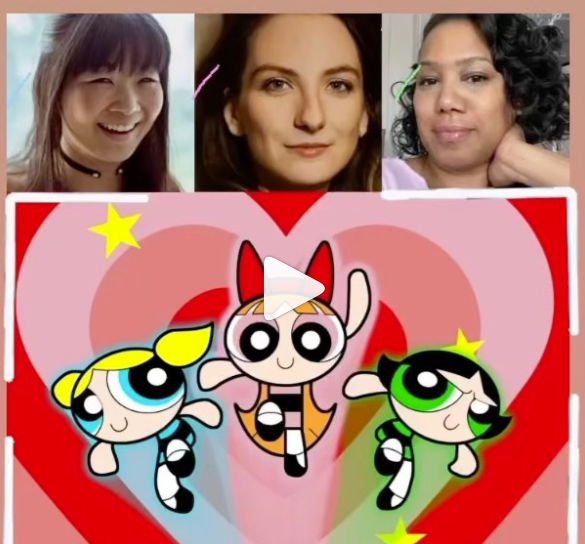 Stage Directions/Drink Ref… Emily Klopfer
Blossom/Young Blossom… Marissa Stuart
Buttercup… Marie Denny
Bubbles… Sarah Kim
Narrator/Carruthers… Jessika Stocker
Jojo… Nick Carrillo
Gina… Andy Fitch
Drake… Leah Evans
Sara… Billy Fenderson
Mojo/Henrietta/Macy… Jenny Hill
Mayor/Journalist/Butch… Pedro Lee
Little Boy/Ace/Larry/Newscaster… Heather Jewels Booth
Clive/Clive Bitmoji/Neighbor/Officer… Julia Darden
SATURDAY, the gang will bring you Brave Little Toaster, a flick "set in a world where domestic appliances and other electronics come to life, pretending to be lifeless in the presence of humans" with the story focusing on "five anthropomorphic household appliances, which consist of a toaster, a lamp stand, a blanket, a radio and a vacuum cleaner, who go on a quest to search for their owner." Sounds right up S4S's alley! Tune in 9:30pm on Zoom!
Mentions: Both show 9:30pm. Email Shot4ShotNYC@gmail.com to get on the online guest list. Follow S4S on IG HERE. You've never seen your favorite films like this!