Quick Dish Quarantine: KEITH AND THE GIRL "Silent Trailers" Live Game Show This Saturday 6.19 Online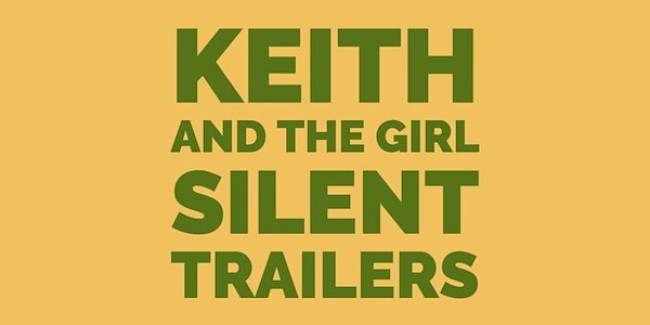 Wow, you spent all weekend turning yourself into a cartoon character and posting it on the socials? For shame! Well, you can redeem yourself by attending another stellar installment of Keith and The Girl's SILENT TRAILERS. This Saturday, June 19th, hosts of the long-running podcast, Keith Malley and Chemda, are back at it with another game show livestream that pits movie trivia master Keith against a panel of hilarious competitors. Chemda will, once again, be describing movie trailers for flicks she's (mostly) never seen before, relying on her teeny tiny database of celebrity knowledge. Of course, Keith has seen practically every movie ever cobbled together. You can just about gauge how this goes, but there are always foes to put a wrench in Keith's plans. If you the betting kind, it's probably important to know Keith's been on a winning streak and is determined to retain that virtual crown. The team ready to battle him this weekend will include:
Liz Miele (Conan)
Maddy Smith (Wild 'n Out)
Shane Mauss (Conan)
and more!
Tickets are now ON SALE and those fans who'd like a virtual hang out with the performers have the opportunity to get a backstage pass! Details below.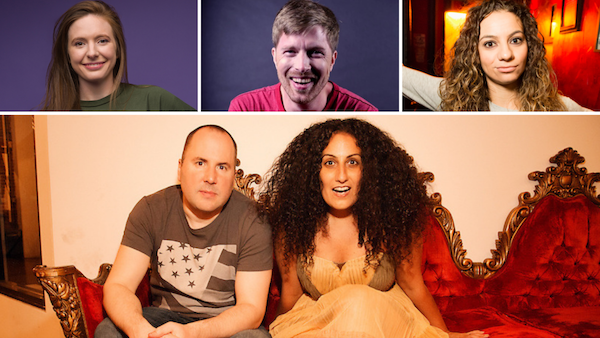 Mentions: Show 8pm ET/ 5pm PT. Tickets available HERE. Backstage Pass tickets THERE. Use discount code "SILENTHALF" for 50% OFF tickets. Listen to the podcast! Follow KATG on Instagram.