Video Licks: Food Delivery Opens The Door To Friendship in PURE and WEARY'S 'GrubDash' Sketch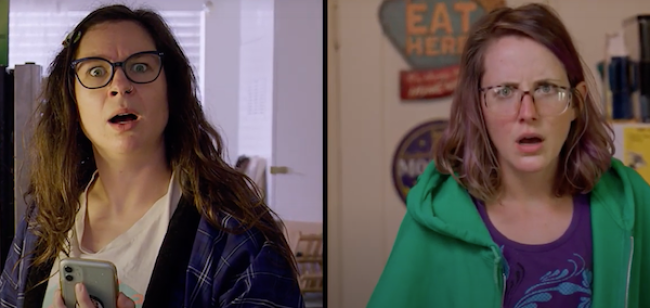 When two women mistakenly receive one another's takeout order, the unthinkable happens…their (what I deem) fairy delivery platform customer service rep sets them on the path of human connection. When each woman realizes they've received the wrong order, they immediately call up the company to express their dismay. Fortunately, the representative has a solution to the customary way to get a replacement order. With one surreptitious text, the ladies are well on their way to making their own speedy deliver. There's just one problem, who will be around to pick up the order if each is seeking out the other? Find out what happens in this, sure to be, PURE and WEARY (Katherine Biskupic and Leah Frires) branded classic. Enjoy GrubDash!
Mentions: Watch more hilarity from Pure and Weary HERE, on Facebook and IGTV.