Quick Dish NY: CRAZY WOKE ASIANS Comedy Coming to NEW YORK This September!
Now that CRAZY WOKE ASIANS (CWA) has conquered LA and Seattle with SOLD OUT shows at places like The World Famous Comedy Store, Comedy Chateau, The Ice House, Santa Monica Playhouse, Laughs Comedy Club, Unexpected Productions, and, deep breath, Comedy on Broadway, it's time to spread the mirth! CWA was founded by in LA by Kiki Yeung, and it's the their mission to give a platform to up and coming Asian American comedic talent, create thought-provoking entertainment (in the form of stories and shows), AND celebrate diversity with non-stereotypical, multi-dimensional characters that reflect the community's truth. They will be doing just that THIS SEPTEMBER with three extraordinary lineups at three distinct, and very cool NEW YORK venues.
Some of the talent you'll find at these shows includes Kiki Yeung (COX 4SD's Asian Voices, Crazy Woke Asians Founder, Sweet and Sour Chicks), Ron Josol (Just For Laughs, Kevin Hart's LOL Network), Dante Chang (Laugh Factory, Improv), Isak Allen (The Comedy Store), Youngi Mayer (The Stand, Feeling Asian Podcast), and Mic Nguyen (Asian Not Asian Podcast)! Check out more details below:
September 22, 9:30pm at Caveat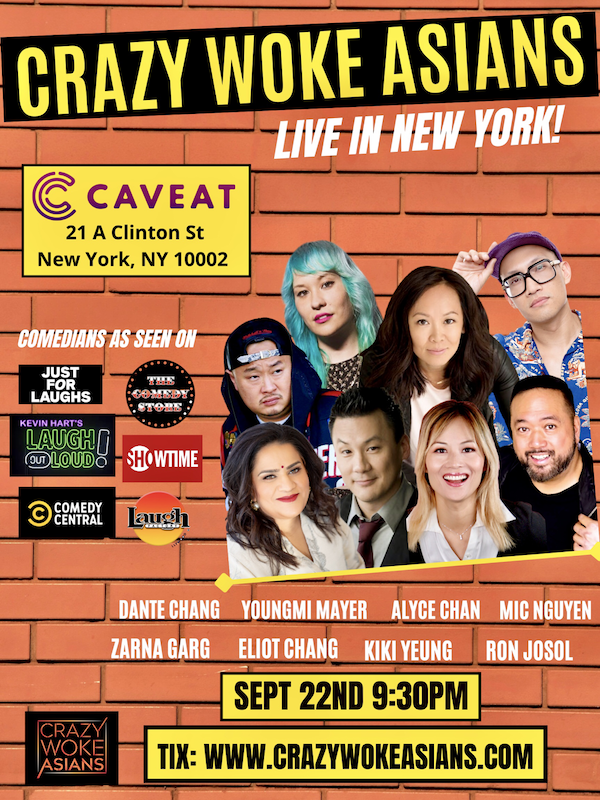 September 23, 8pm at Eastville Comedy Club in Brooklyn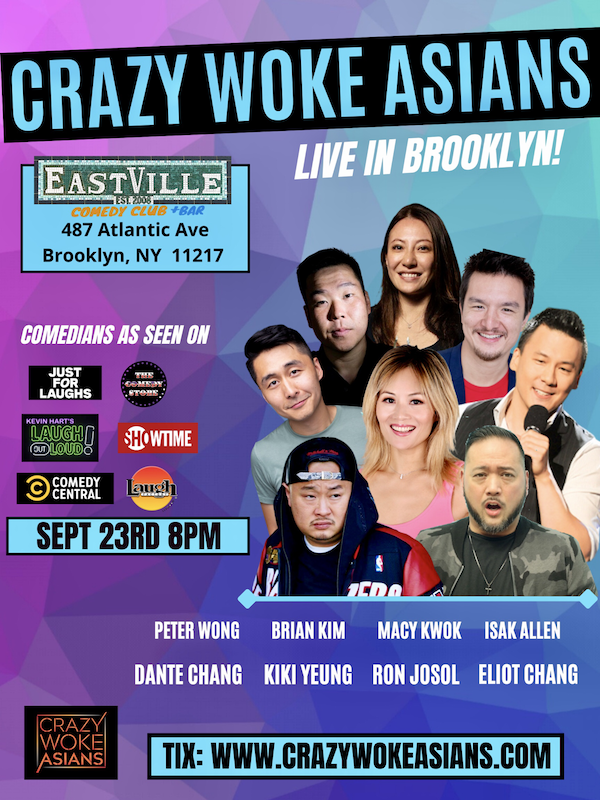 September 24, 8pm at St Marks Place (JUST ADDED)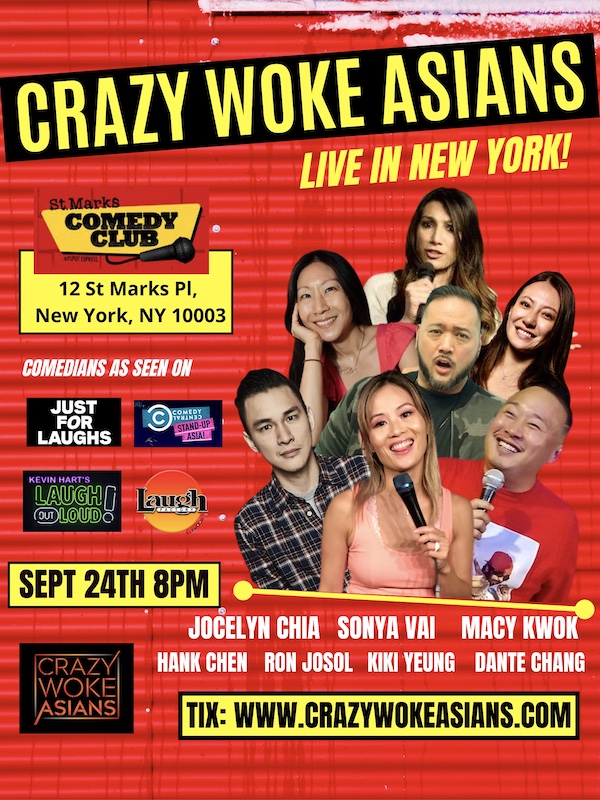 and September 26, 7pm at Stand Up NY!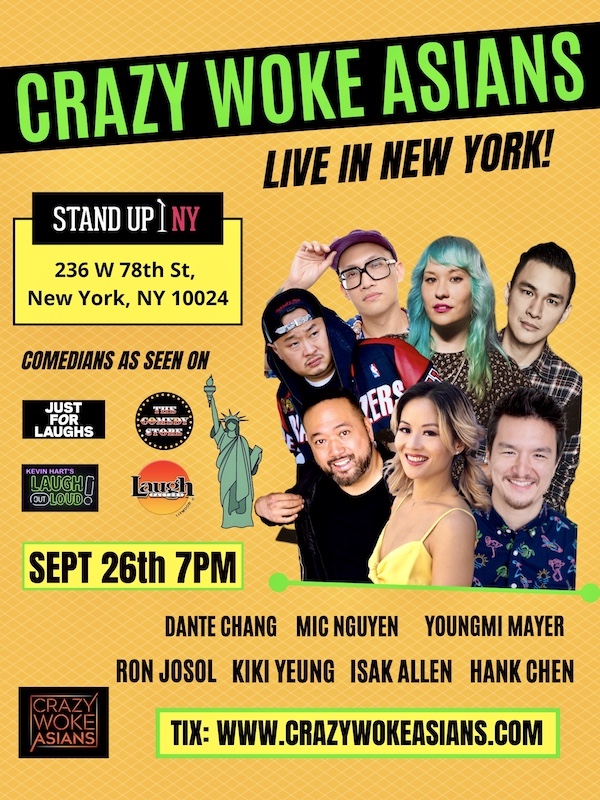 New York and visitors, don't miss this chance to check the CWA, brimming over with comedic talent!
Mentions: Post updated 9.3.2021. Caveat CWA 9:30pm TICKETS. Eastville Comedy Club CWA 8pm TICKETS. St Marks Place CWA 8pm TICKETS. Standup NY CWA 7pm TICKETS. Caveat located at 21 A Clinton St, New York, NY 10002. Eastville Comedy Club located at 487 Atlantic Ave, Brooklyn, NY 11217. Stand Up NY located at 236 West 78th Street New York, NY 10024. Check venue sites for COVID rules. MORE CWA info at crazywokeasians.com