Quick Dish NY: THREE Nights ONLY Asylum NYC Presents Critically Acclaimed Solo Comedy Show COOKING WITH KATHRYN
Just when you thought the Babish culinary universe was the ONLY cooking experience you needed in your life, here comes THREE glorious nights of spicy comedy from Kate Owens. The NYC-based actor, comedian, and award-winning clown will bring her "interactive, fearless comedy" to Asylum NYC October 21-23 with the character clown show COOKING WITH KATHRYN, written in collaboration with Zack Fine (first developed with Deby Xiadani). Plan to yourself silly when Owens plays
Kathryn, a down-home southern belle with more wine in her veins than Jesus…Things get messy when some unexpected guests arrive, forcing Kathryn to reckon with more than just her egg bake casserole. 
Hey, a little church basement basement night of cooking chaos never hurt anyone, right? This show is produced by Asylum NYC in association with Frances Black Projects and will be chock full of audience participation! No one is safe from the cooking carnage!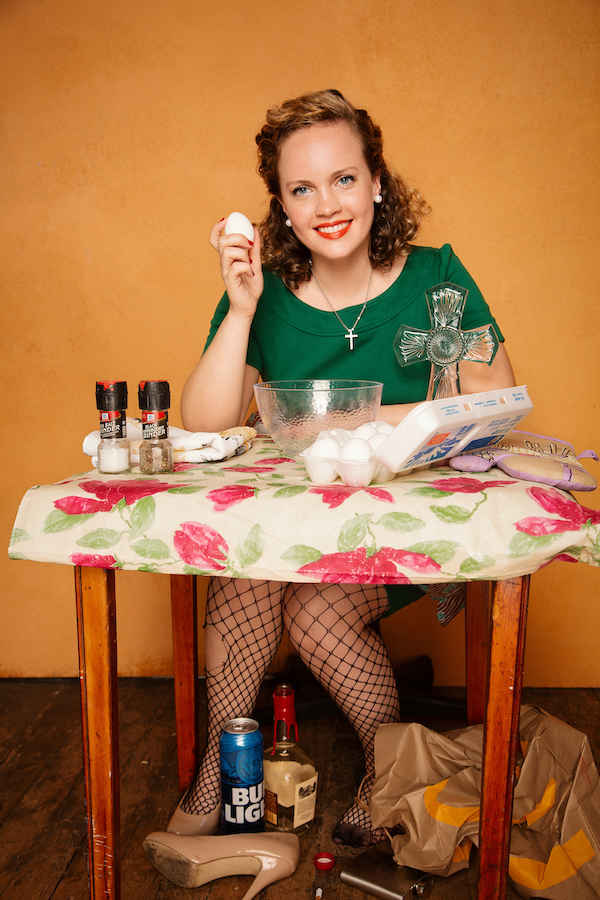 Mentions: 7:30 p.m. Thursday, October 21, 9:30 p.m. Friday, October 22, 9:30 p.m. Saturday, October 23. Tickets $20 HERE. Location: Asylum NYC, 307 W 26th St., New York, NY 10001. Follow Kate on IG @kate__owens. Feature image by Arim Lee.