Quick Dish Quarantine: THE MOVIE QUIZ Livestream Tonight with Mark Vigeant & Lauren Adams!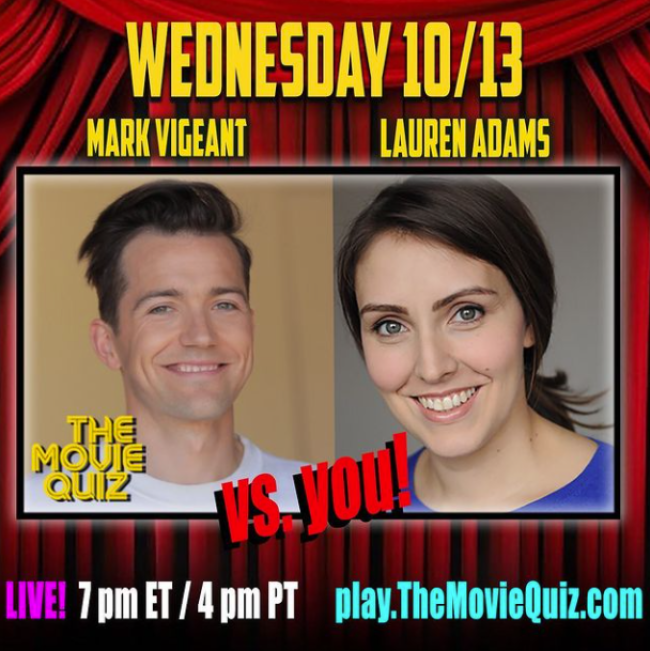 TONIGHT on that digital highway we called the internet, join host Chris Mann-Nelson as he brings you another live and interactive installment of THE MOVIE QUIZ. The event will feature former players, tech demystifier Mark Vigeant (Internet Explorers) and actor/improviser Lauren Adams (Unbreakable Kimmy Schmidt), playing alongside viewers in real time. Whether you play solo or in virtual teams, there's plenty of competition to go around! Come with that movie knowledge locked and loaded because there can only be one true cinema geek. Enjoy!
Mentions: Show 7pm ET. Play at play.themoviequiz.com. Follow the show on Twitch, Instagram, and Twitter to never miss a game! So who do you have your money on?