Added on December 7, 2021
CakeMama
bipoc , Boss Bitch show , femme identifying , lgbtqia+ , NY comedy , standup
Quick Dish NY: Experience Saucy Stand-Up with THE BOSS B*TCH SHOW 12.9 at The Comedy Shop
THIS Thursday, December 9th, the BOSS BITCH SHOW is back with another sex-positive stand-up show that's ready to please. Your hosts Rachel Green and Kirsten O'Brien will welcome the best femme identifying, LGBTQAI+, BIPOC comics and more to entertain your happy arses off this holiday season:
Bailey Pope
Lauren Hope Krass
Jilberto Soto
Nonye Brown-West
Natasha Ferrier
Don't miss all the fun going down at The Comedy Shop!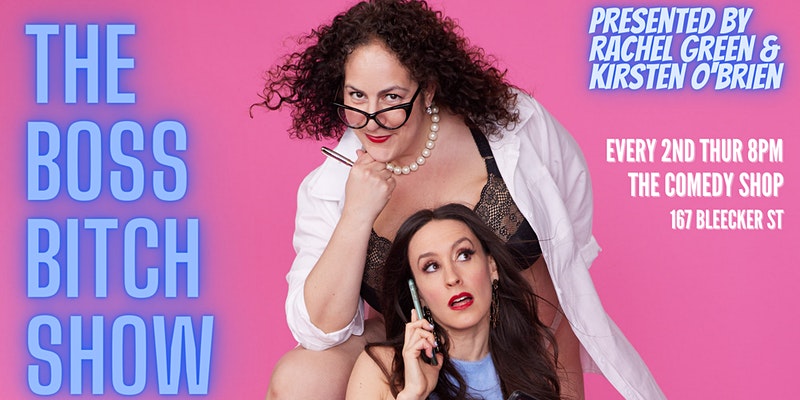 Mentions: Doors 7:30pm, Show 8pm ET. $15 in advance, $20 at door. 1 item minimum. Location: The Comedy Shop (formerly Lantern Comedy), 167 Bleecker Street, New York, NY 10012. Follow the show THERE.
Hope this finds you well. We would love for our show to be included again in this month's Comedy Cake listings. Thotty Thirsty Thursdays! Thank you!
The Boss Bitch ShowThursday, December 9 (and every second Thursday thereafter)The Comedy Shop, 167 Bleecker St. $15 in advance, $20 at the doorhttp://thebossbitchshow.eventbrite.com@bossbitchshow on IG