Quick Dish: Comedy Palace LA is Soooooo Date-worthy!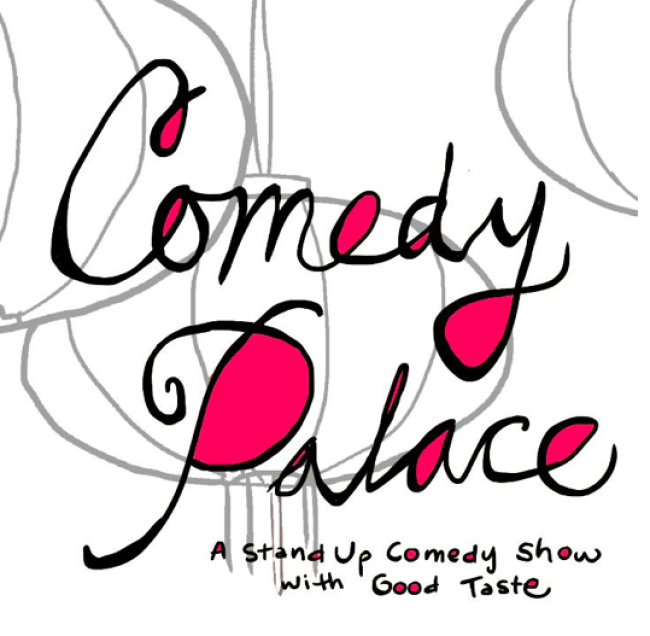 What's everyone's go to date idea? Dinner and a show, of course. Why not enjoy an evening of fine eats and magical laughs at Comedy Palace tonight in Los Feliz. You might see LA's "best, newest and big name comedians" in the throws of honing their craft or performing TV ready sets. It's a comedy roulette wheel of fun! This week you will be entertained by these particular performers:
Harry Moroz (Laugh Your Asheville Off, Comcast's Trial By Laughter)
Georgea Brooks (Funny or Die, Strip Comedy)
Eliot Glazer (Haunting Renditions, Younger)
Meg Swertlow (X17online, Wonderwall)
Brock Wilbur (Brock Party, Hollywood Fringe Festival)
Jena Friedman (The Daily Show, Letterman)
Chris Garcia (This American Life, Bridgetown Comedy Festival)
David Huntsberger (Professor Blastoff, Huntsberger Junk Show)
Iliza Schlesinger (Last Comic Standing, Excused)
PLUS a special residency spot by Eli Braden! (Upload with Shaq, Jimmy Kimmel Live)
Hosted by Comedy Palace's Shawn Pearlman!
Share some laughs with that someone special or just treat yourself well. It's all good TONIGHT, August 21, at Comedy Palace.
Mentions: Doors 8:30pm, residency spot 9pm, Show 9:30pm. FREE! Full Bar with DRINK SPECIALS! Great Chinese Food! Parking! The Palace is located at 2112 Hillhurst Ave., Los Angeles.