Tasty News: OUT TODAY Dhaya LAKSHMINARAYANAN'S Debut Comedy Album "DHAYATRIBE" on Blonde Medicine
First things first. Happy birthday to Dhaya! We'll forego the painful age related songs, and substitute them for some pertinent comedy news! OUT TODAY on Blonde Medicine is Dhaha Lakshminarayanan's debut comedy album DHAYATRIBE! The album title, of course, is a play on the word "diatribe," defined by Old Webster as "ironic or satirical criticism" or more strongly "a bitter and abusive speech or piece of writing." GULP! "Dhayatribe" is both a diatribe on the state of affairs, but also a gentler one about the love of family, nerdom, and matters of the 420 variety. On Dhaya's comedic roots, she explains
"My mom is hilarious and my dad thinks he is. I come from a funny family. We love doing impressions of each other, inventing weird characters, wordplay, political jokes, science and math puns, even physical comedy. No one makes me laugh more than my parents and brother. Well, except Larry David." 
Dhaya may have possessed the comedy genes early, but her career wasn't always headed in that direction. Before the entertainment biz, Dhaya was a venture capitalist, management consultant and two-time MIT graduate in engineering and finance! So what drove her to transition into the comedy field? Dhaya states,
"I was working with men, mostly taller than me, who could drink more than me. I realized that if I could just get them to laugh, I could get them to invite me to meetings and do deals with them. It's all about infiltrating."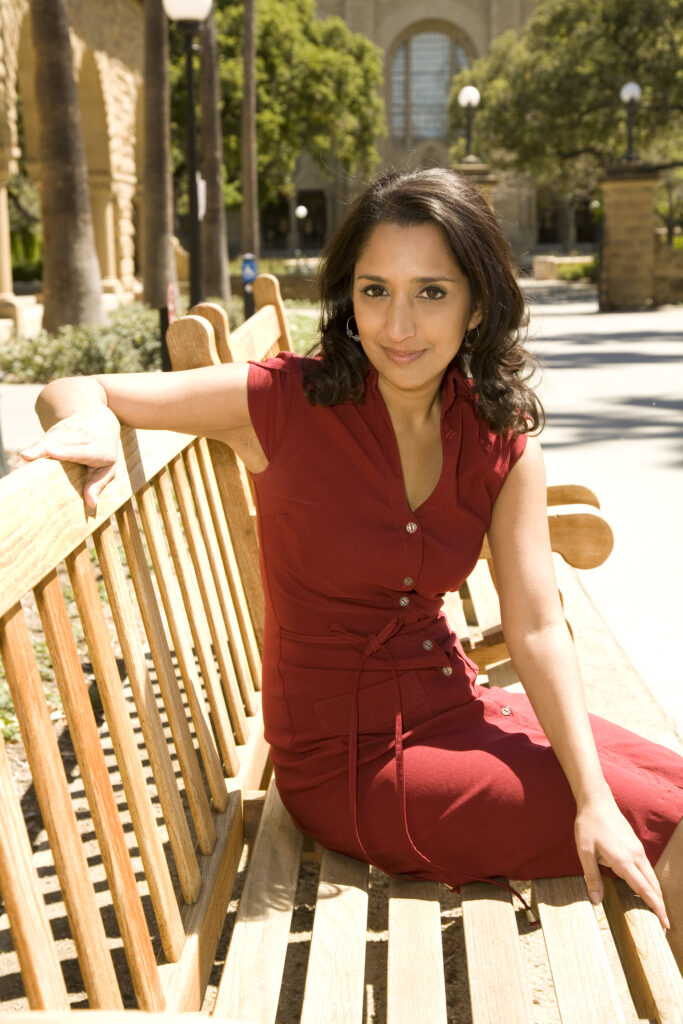 Well, looks like the covert operation worked! Dhaya has performed internationally across Asia and has also been invited to perform at some of the best festivals in the US including Bridgetown Comedy Festival, San Francisco Sketchfest, the Boston Comedy Festival (semifinalist), Limestone Comedy Festival, and Laugh Your Asheville Off. Comedy Central Asia crowned her the Grand Prize Winner of "The Ultimate Comedy Challenge." KQED named her one of the twenty "Women to Watch", a series celebrating women artists, creatives and makers who are pushing boundaries. Dhaya helmed the inaugural season of the Emmy award-winning series High School Quiz Show on PBS's WGBH. She is a frequent comedic storyteller on NPR's Snap Judgment and she currently serves as the host of San Francisco's monthly Moth StorySLAM. Dhaya postulates that her comedy is described by the equation: "funny + opinion = my stand up." You can find out if that equation holds up by listening to the album and getting to see what the "Dhayatribe" is all about! The album is currently available everywhere audio is streamed.
Mentions: Check out the album on Blonde Medicine. More about the comic at dhayacomedy.com. Follow Dhaya on Twitter.