Quick Dish NY: F*CKED-UP PLAY FEST Returns 4.9 at Caveat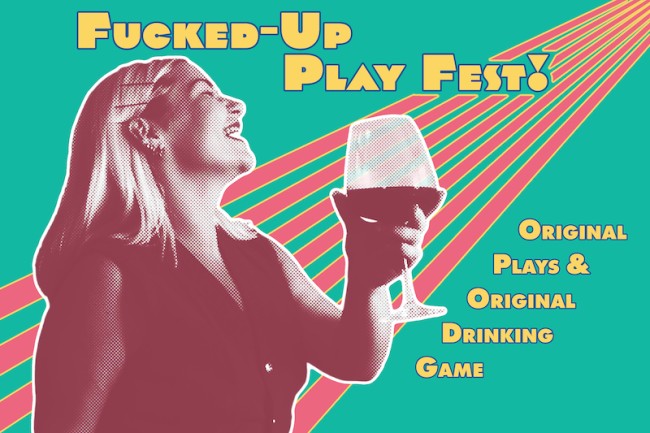 Come experience a night of mad-capped fun THIS Saturday, April 9th at Caveat! At the FUCKED-UP PLAY FEST event, you will be treated to HOT 10-minute plays by even more SIZZLING playwrights, ALL performed as one hell of a drinking game. This weekend you will enjoy seven short comedies by the brilliant:
Meg Rosensweet
Shanna Iglesias
Alexis Cofield
Erin Proctor
Em Wren
Bex Gobra
and Paige Esterly!
Bring everyone but the kitchen sink and a sense of humor, then grab a drink at the bar and a program at the door for ultimate play fest appreciating experience! August and November shows sold out, so grab your tickets (in-person or livestream) super quick like.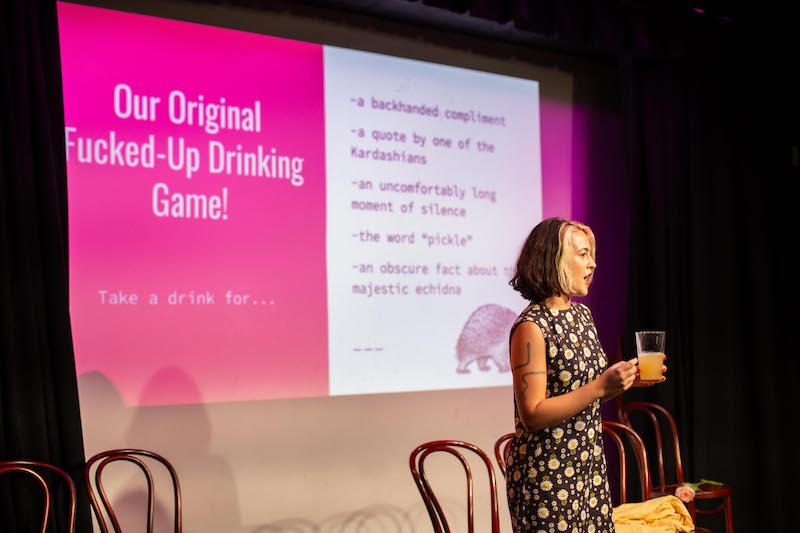 Mentions: Doors 9:00 PM, show 9:30 PM ET. Tickets $15 in advance, $20 at the door, $10 livestream. 21+. Location: Caveat, 21a Clinton Street, Manhattan. All attendees must present proof of full vaxx to enter.