Quick Dish LA: OVERDUE COMEDY 4.14 at The Glendale Room
THURSDAY, April 14th, at The Glendale Room, come check out comedians on the cusp of greatness! Jasmine Ellis (Drybar Comedy) will showcase comedians that about to blow up on the comedy scene. This month you should also be on the look out for a SUPER SECRET headliner seen on Netflix, Comedy Central, Showtime and more! The April OVERDUE COMEDY lineup will include:
Morgan Jay
Madison Sheppard
Antjuan Tobias
Dana Donnelly
Chelse Greaux
Liz Blanc
What are you waiting for, check out these gems so you can say "I saw them before they got big!"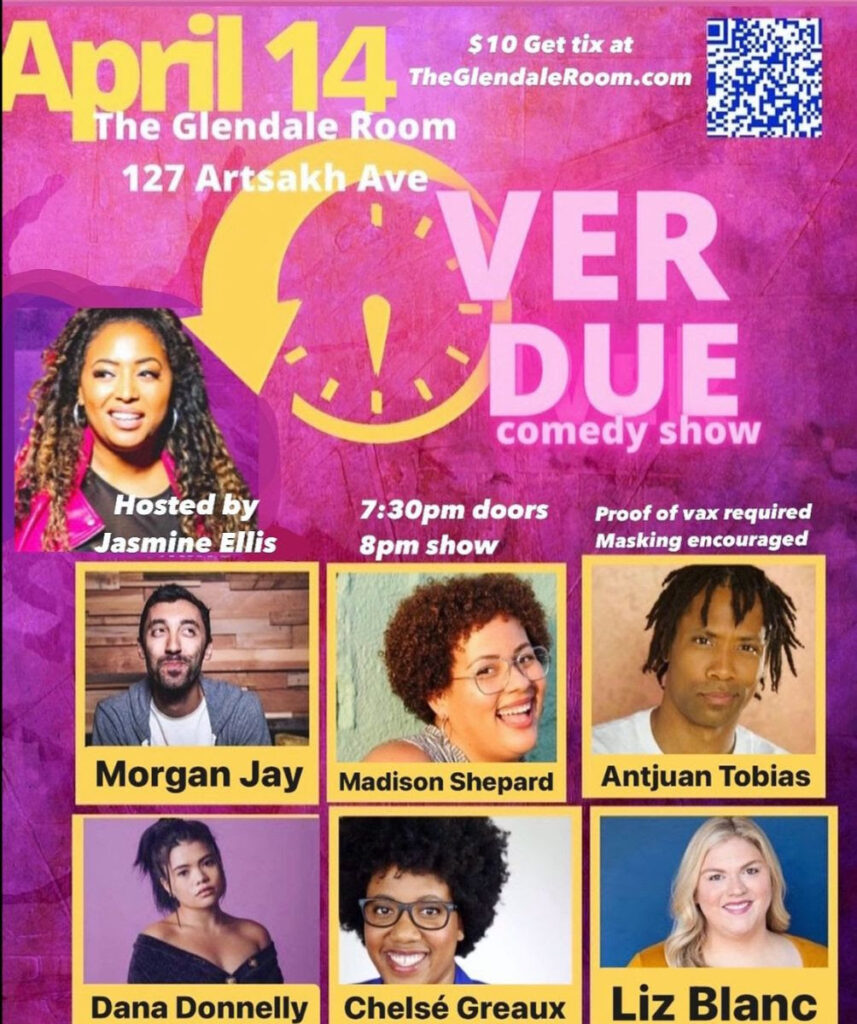 Mentions: Show 7:30pm PT. Tickets $10. Location: The Glendale Room, 127 Artsakh Avenue. Follow Glendale Room shows on F/B and IG. Proof of vaxx status required.