Quick Dish NY: PRETTY WOMEN A 'Real Housewives' Musical Revue Tomorrow at C'mon Everybody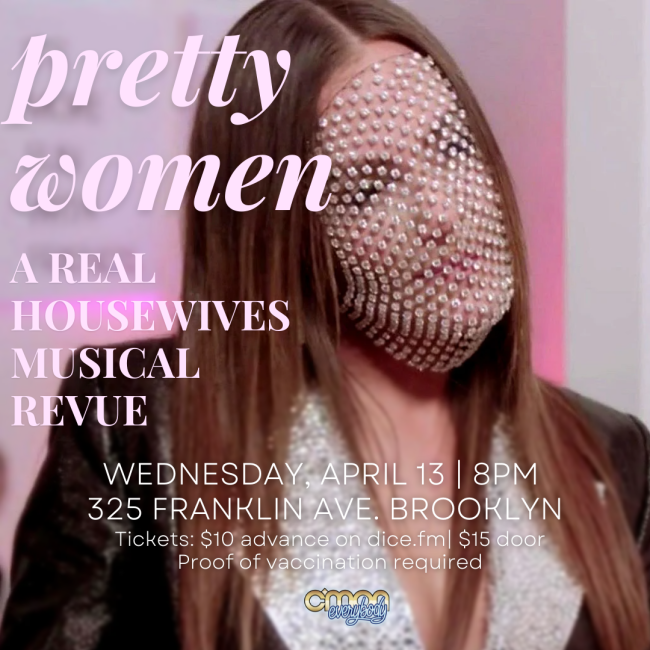 There's never a dull moment with the Real Housewives are involved! Come out to PRETTY WOMEN: A Real Housewives Musical Revue, where you'll see your favorite housewives (played by the best NYC performers) belt out some tunes in that typical dramatic fashion. This month THE Andy Cohen hosts (Bobby Hankinson) welcomes another decked out bunch of entertainers:
Dylan Adler
Alli Brown
Jay Malsky
Ben Fisher
Sarah Miles
Schuyler Robinson
Bailey Swilley
and more!
Don't miss all the action at TOMORROW C'mon Everybody in Brooklyn!
Mentions: Show 8pm ET. Tickets HERE. Location: C'mon Everybody, 325 Franklin Ave., Brooklyn, NY 11238.