Quick Dish NY: STAR F*CKERS Gemini Edition Tonight at Union Hall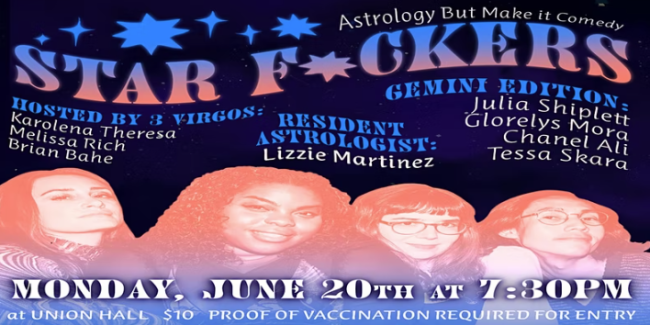 Your star searching entertainers are back with an ALL Gemini lineup TONIGHT at Union Hall! Join your famously Virgo hosts Melissa Rich, Karolena Theresa & Brian Bahe as they welcome, per usual, resident astrologist and Taurus Lizzie Martinez, and a tremendous zodiac focused lineup of STAR F*CKERS including:
Chanel Ali
Julia Shiplett
Glorelys Mora
Tessa Skara
That lineup is truly heaven sent, so don't miss out on this comedy adventure under those non-literal stars!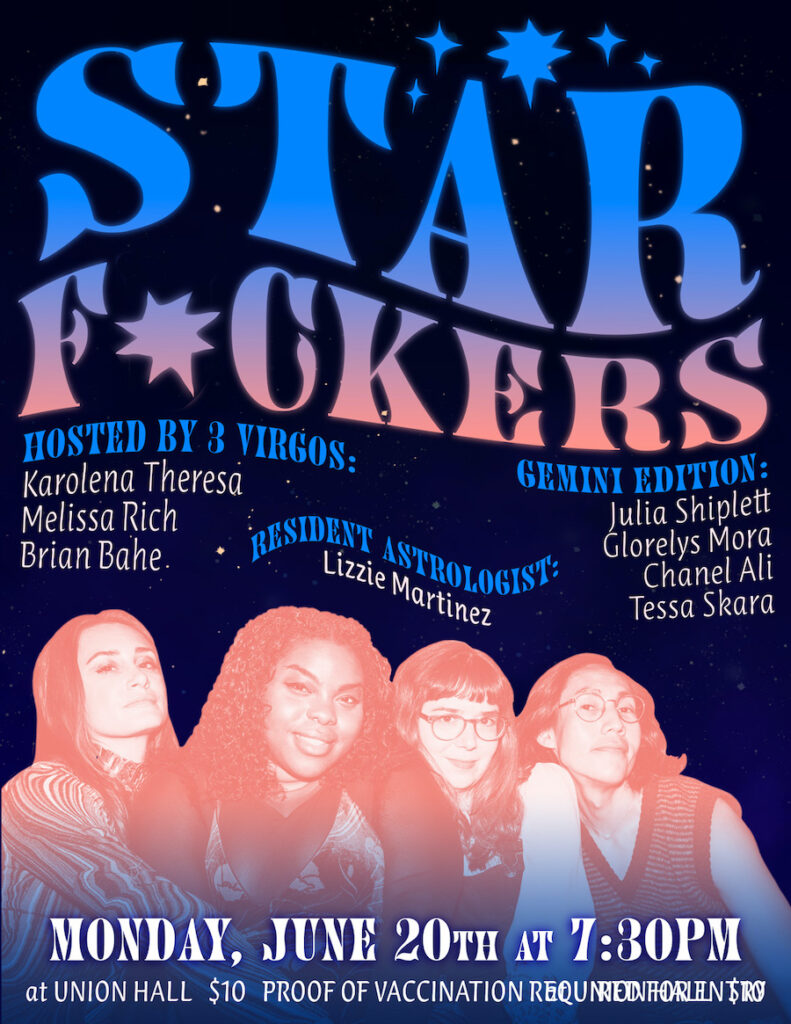 Mentions: Doors 7:00pm, Show 7:30pm ET. 21+. Tickets HERE. Location: Union Hall, 702 Union St., Brooklyn, NY 11215. Proof of vaxx required. Follow the show. Feed the beast.