Quick Dish: The Divorcées Premiere Their New Sketch Special TOMORROW at iO West
LA-based comedy duo (and award winners) THE DIVORCÉES will debut their latest half-hour sketch comedy special as part of a month-long run on the iO West Main Stage beginning TOMORROW, September 10th. The Divorcées are Daniel Landroche and Katie Nathan who just happen to be a part of the stellar UCB-trained improv and sketch team. The Divorcées & Friends will feature twisted and sometimes absurd humor pertaining to America's most newsworthy state, good old Florida. Now let's get back to that award I mentioned earlier. The team won the 2014 Los Angeles Improv Festival Sketch Competition AND their videos have been featured on Funny or Die and College Humor. Winning! iO West show dates are as follows:
Wednesday, Sept. 10th @ 7pm
Friday, Sept. 12th @ 8pm
Wednesday, Sept. 24th @ 7pm
Saturday, Sept. 27th @ 8:30pm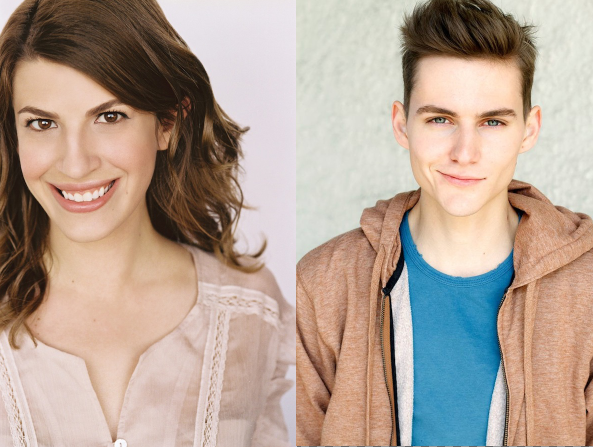 After their run at iO West, an extended version will move to the Comedy Central Stage on October 14th. Squee! The Divorcées & Friends cast will include:
Daniel Landroche
Katie Nathan
Ryan Pratton
Keiko Agena
Beth Lepley
Jeremy Sender
Will Choi
Be there or lead a laughless existence!
Mentions: Wednesday, Sept 10th show 7pm. Buy tickets HERE! Get tickets for the rest of the iO West dates HERE. iO West Theater is located at 6366 Hollywood Blvd., LA. The Divorcées  also includes Kevin Anderson who will not be participating in this run of shows.