Quick Dish NY: HALF-PINT Comedy 8.18 at Last Place on Earth
Who else has had the pleasure of waking up to an ant invasion? They may seem cute when they are on the outside, but when they break in, it's war! If you want to escape the insanity of your abode, come have some laughs with HALF-PINT COMEDY. The glass is always half full at this show, and this Thursday, August 18th it's all the more exciting because happening at a NEW LOCATION! Last Place on Earth opened the day before lockdown and survived. Come support them while you have a laugh with:
The show if FREE with just a one item min. There will be pastries, beverages, and more for you to enjoy, besides the awesome comedy. Consider yourself THERE!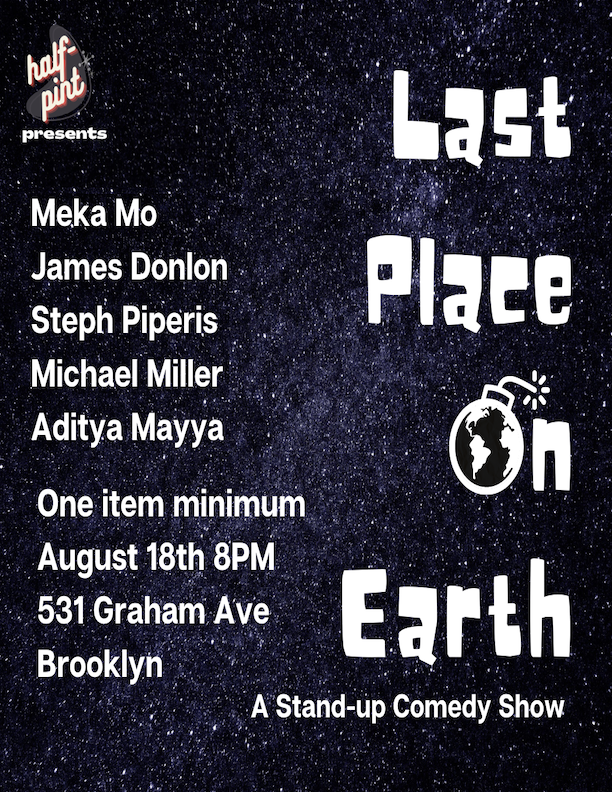 Mentions: Show 8pm ET. No ticket purchase, just one item min. Location: Last Place on Earth, 531 Graham Avenue, Brooklyn NY. Follow the show. Feed the beast.