Video Licks: "Career Change" is A Brewing in the Latest from PURE & WEARY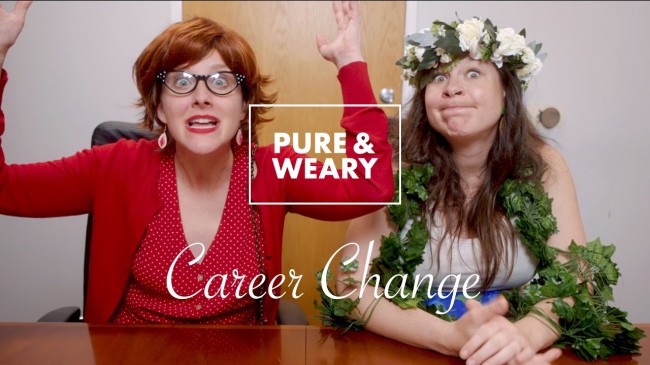 A lot of folks have started new careers in the past two plus years. I mean, who wants to do the same old thing your whole life? Certainly, not a couple of ladies (NOT girls) with a lot on their plate! In this new video from PURE & WEARY (Katherine Biskupic and Leah Frires), you are invited to the conversation of all convos in which Mother Nature and Aunt Flo seek help finding new jobs. It's getting a little too hot for Mother Nature and, well, it looks Aunt Flo is almost ready to throw in the towel. Check out what's on their minds in "Career Change," starring Katherine Biskupic, Leah Frires, and Brennon Edwards!
Mentions: Watch more from Pure & Weary HERE. Follow them legally THERE. Feed the beast.