Quick Dish LA: MY FRIENDS KILL with Dan Telfer 9.6 at The Glendale Room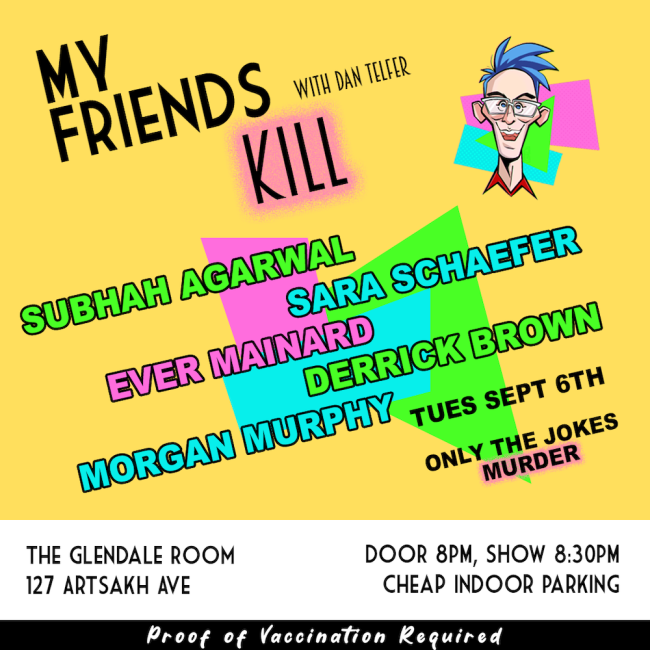 Hey, kids! We made it to Friday again (thankfully). You may be setting your weekend plans, but it's time to think about what follows. Tuesday, September 6th (yes, I can practically smell the Halloween candy) join stand-up comic, writer, and literal Dungeon Master, DAN TELFER, for a stand-up show that guarantees comedic murder. Your host as toured as a national headliner, opening for the likes of Maria Bamford, Brian Posehn and Patton Oswalt. His CDs Ocean of Panic, Tendrils of Ruin, and Fossil Record have enjoyed the status of iTunes bestseller. Telfer has performed at comedy festivals far and wide, including SF Sketchfest, Bridgetown, Just for Laughs, Snubfest, and so much more more. Dan has also appeared on NBC's Last Comic Standing, Comedy Central's @midnight, and The Pete Holmes Show. So it appears he's qualified for the job! OK, now back to meat of the post.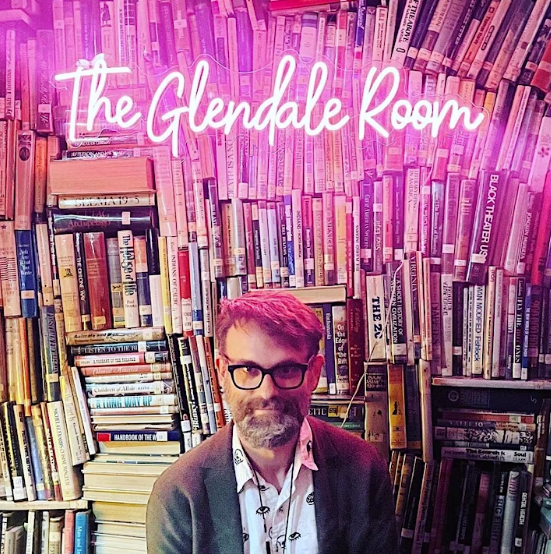 MY FRIENDS KILL will feature "extra long standup sets, gently hyper crowd work & more" from this talented lot:
Subhah Agrawal
Sara Schaefer
Ever Mainard
Derrick Brown
& Morgan Murphy!
See, we weren't fibbing. Go enough a Tuesday night with some cutthroat entertainers. Enjoy! (Fun fact: The last time I saw Telfer perform was right before the pandemic. No joke!).
Mentions: Doors 8pm. Show 8:30pm PT. Tickets HERE. Location: The Glendale Room, 127 Artsakh Avenue, Glendale, CA 91206. Vaccinated event, masks encouraged. For attendees requiring an Assisted Listening Device, you must submit a written request to venue operator 48 hours prior to listed show start.