Quick Dish LA: ROD STEWART LIVE! LA's Only Comedy Show Tonight at Whammy!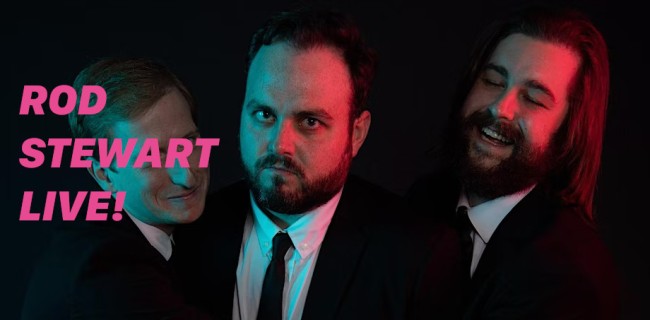 The ONLY comedy show in LA comes to you once again, all wry and wriggly, THIS VERY EVE. Your boys Zach Pugh and Sam Wiles will be back in action at Whammy! Analog Media bringing yet another ideal ROD STEWART LIVE! lineup of comedy makers. This time, the entertainers you'll be joyously laughing with include
Conner O'Malley
Sara Schaefer
Mike O'Brien
Keith Johnson
Subhah Agarwal
and John Hastings!
Your Tuesday is looking as impactful as yesterday's DART spacecraft slamming into the Dimorphos moon! Enjoy (and be a nerd like me, if you please).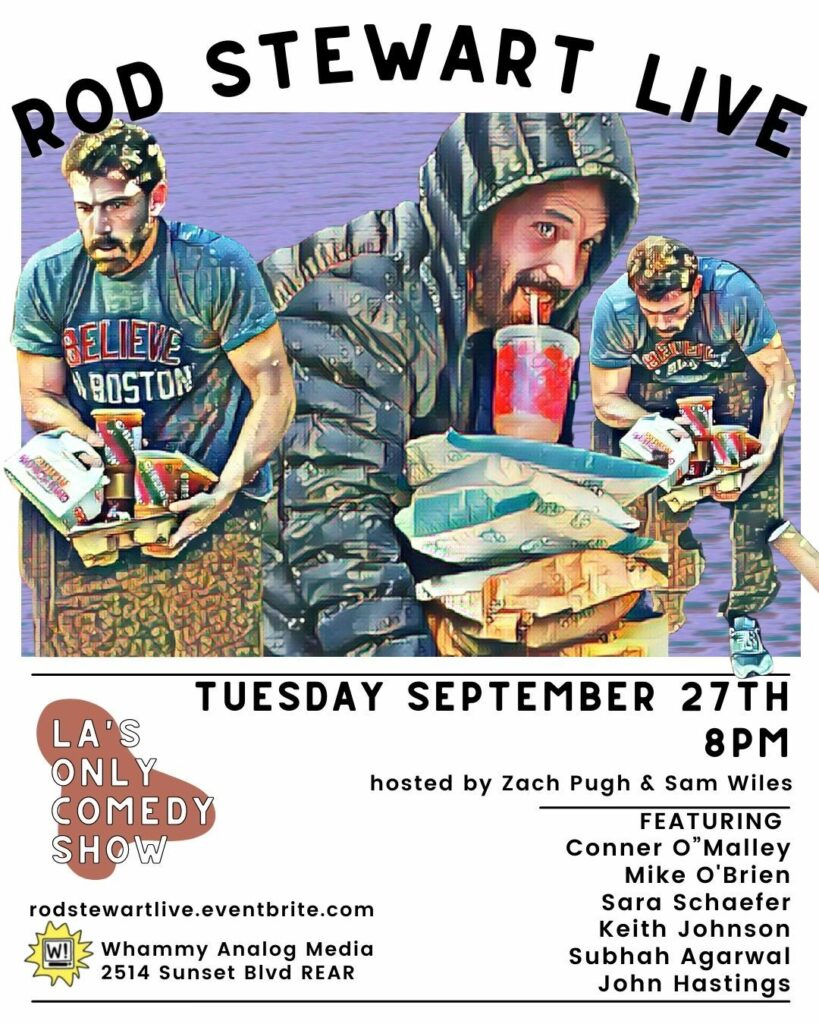 Mentions: Show 7:30pm PT. $7 tickets HERE. Location: WHAMMY! 2514 Sunset Boulevard #Rear, Los Angeles, CA 90026. Follow the show. Feed the beast.