Tasty News: Debuting Tonight on Moment KURT BRAUNOHLER'S "Perfectly Stupid" Comedy Special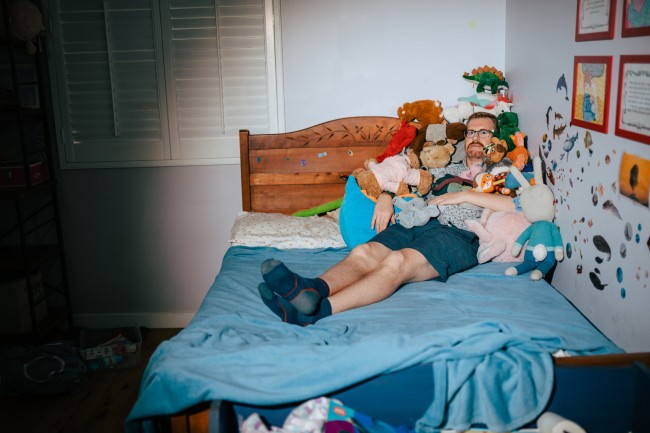 Hey kids, have a hilarious digital experience TONIGHT with seasoned comedian KURT BRAUNOHLER (The Big Sick, Bob's Burgers, Barbarian). The debut screening of the performer's hour-long comedy special, Perfectly Stupid, will happen at 9pm EST on MOMENT, brought to you by Point Grey Productions and 800 Pound Gorilla Media, directed by Jonah Ray Rodrigues. You might remember the comedian from his outlandish escapades, most notably skywriting "HOW Do l LAND" or jet-skiing from Chicago to New Orleans. Now that Kurt's a dad, his comedy is focusing on more the personal stories of "parenthood, mortality, and the self-discovery gleaned when you drive away from the gas-pump attached to your car." Perfectly Stupid is about "Braunohler striving to be a good dad and a good man." Per the comic:
"It's about how my own father gave me a very confusing blueprint for fatherhood, and how my mom, who raised me, passed away right before I could ask her all the questions. Which makes it sound heavy. But it's not. There's also some dick jokes."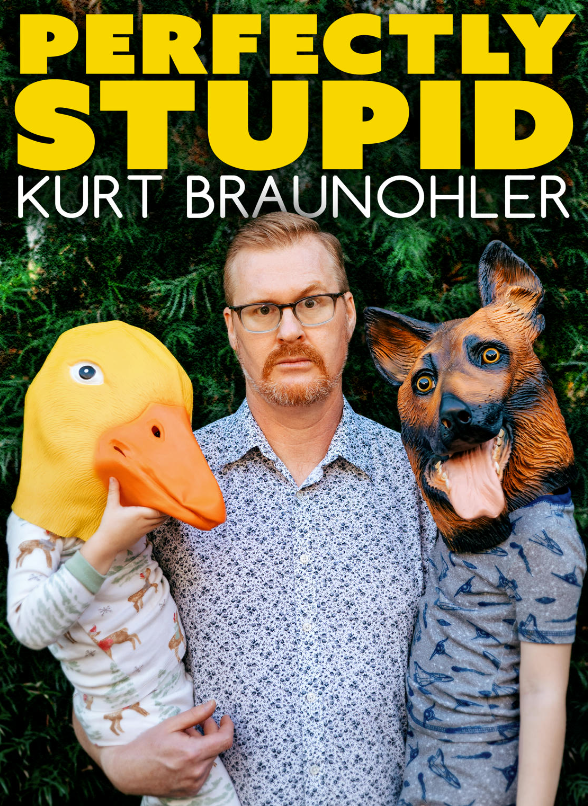 That certainly seems like the blueprint for building a talented comedian! We understand the special also features an actual Artificially Intelligent Stand Up JOKE-A-TRON which was built by a data scientist team. I mean, who doesn't want an assist by a technologically innovative jokester?! TONIGHT'S live stream will enable fans to chat along, and there will be an afterparty Q&A with the performer. After the debut, the premiere will remain available on Moment until November 16th when it will become available On Tv Demand Everywhere. It will also be released in audio format as a comedy album everywhere that streaming and selling occurs. This December 16th, the special will become widely available on 800 Pound Gorilla's YouTube channel. Don't miss out!
Mentions: Livestream premiere 9pm EST + Afterparty Q&A on MOMENT. Special will remain available on demand on Moment between Oct28-Nov16. Follow Moment. Follow Kurt. Feed the Automaton. Feature image by Jill Petrecak.