Quick Dish NY: COMEDIAN GABE MOLLICA'S 'SOLO: A SHOW ABOUT FRIENDSHIP' Extended to November 17-19
They say you can't get enough of a good thing. Well, that applies to SOLO shows! Stand-up comedian and storyteller Gabe Mollica's off-Broadway debut show 'SOLO: A Show About Friendship' has received an extension of its run – new dates are November 17th, 18th and 19th. Since opening, 'SOLO' has been named a New York Times Critic's Pick! The comedian and storyteller made his off-Broadway debut at Soho Playhouse with Christ Gethard as the special guest on opening night. The initial run featured guests on each night including Joe Iconic, Ariel Elias, Josh Gondelman, and Sam Morrison! What special guest openers does Mollica have planned for the extension on the run? Only one way to find out! The show takes "a funny and honest look at how hard it can be to make friends as an adult, and what to do when your best friend and girlfriend start dating." If it's hard to makes friends in NY, it's even worse in LA! We feel your pain, Gabe. Grab those ticket before they are gone forever!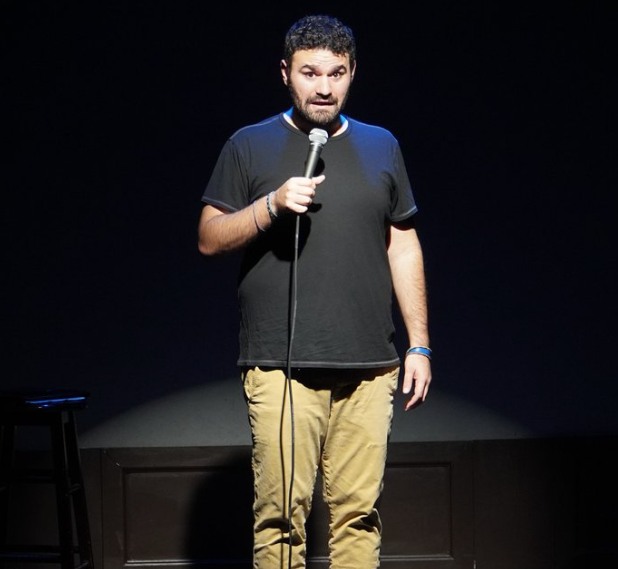 Mentions: All performances at 9pm ET. Ticket info HERE. Solo is produced by Caitlin Cook and Mahmood Aladadweh, with Ophira Eisenberg serving as Creative Consultant, and Greg Walloch as story producer. Location: Solo Playhouse, 15 Vandam St., New York, NY 10013. Follow Gabe. Feed the beast.