Quick Dish LA: IN-UNIT LAUNDRY Tonight at The Lyric Hyperion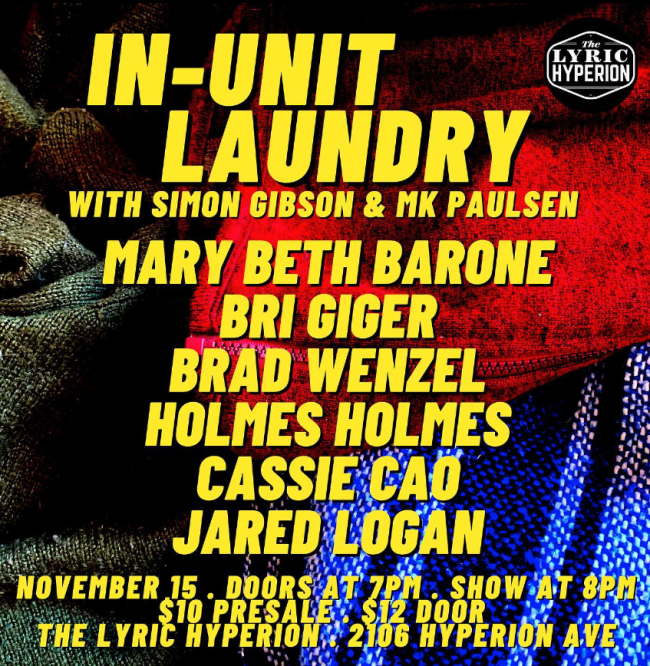 It's here. It's happening. Let's get let loose. TONIGHT at Lyric Hyperion, join hosts with the greatest height differential, M.K. Paulsen and Simon Gibson, for an evening of raucous laughter. Your boys are ready to paint the night fantastic with a whole new lineup of intriguing laugh makers. This very night expand your horizons with the very talented IN-UNIT LAUNDRY participants:
Mary Beth Barone
Bri Giger
Brad Wenzel
Jared Logan
Cassie Cao
Holmes Holmes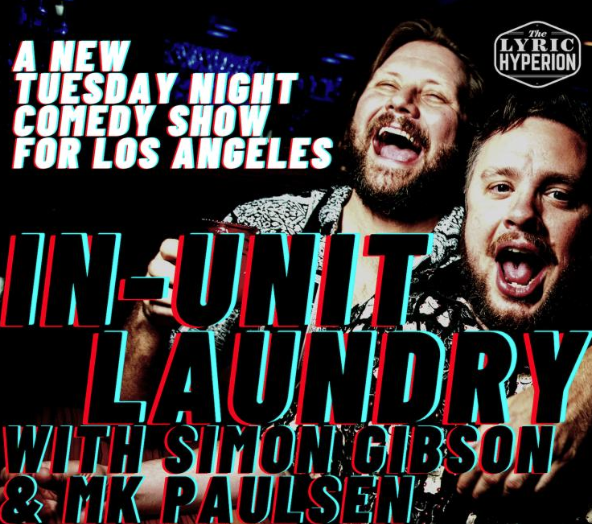 Be there!
Mentions: Doors 7pm, Show 8pm PT. Tickets HERE. 16+ only or 15+ with parent. Proof of vaxx required at check-in. Masking encouraged. Location: The Lyric Hyperion, 2106 Hyperion Ave, Los Angeles, CA 90027. Follow the show. Feed the beast.