Quick Dish NY: TONIGHT Bill & Theresa Presents Y2PLAY Live at Caveat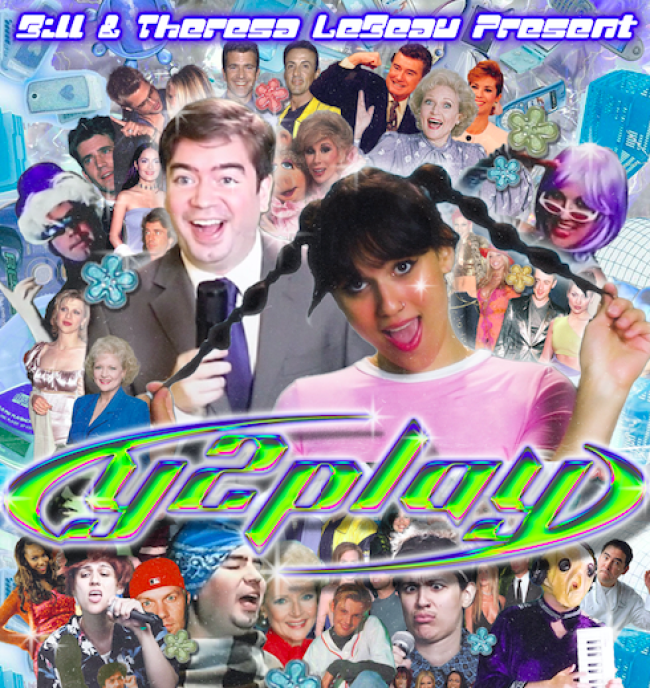 Happy New Year, peeps! Cake Mama may be snuggling up with some OTCs, but TONIGHT you can start 2023 right with some musical comedy at Caveat. Legendary pop duo Bill & Theresa LeBeau (created by musical comedians Derek Blythe & Kathryn Margret Rose) present Y2PLAY LIVE! The Y2K Starpower Awards featuring all the best music of 1999! Their series Starpower and The LeBeau Family Tapes are adventures in musical nostalgia that follow Bill & Theresa through their frenzied career, featuring an array of fictional musicians, actors, home videos, commercials & movie trailers all created and performed by Blythe & Rose. Each show highlights a specific era in pop culture, with the goal of recreating a century's worth of absurdity. Tonight's one-of-a-kind variety special will feature original songs, choreography and more from
Peach Fuzz
Verikos
Edipiss
Tanya Bedanya
Betty White, & more!
No doubt, this will be a night to remember. Don't miss out! OK, now back to my fever dreams.
Mentions: Doors 6:30pm, Show 7pm ET. Tickets $15 advance, $20 at the door, $10 livestream. Location: Caveat, 21A Clinton Street, Manhattan, 10002. Follow the show. Listen to Blythe & Rose's albums on Spotify. Feed the beast.