Quick Dish LA: NIGHT WINDOW with David Brown 1.17.23 at Public Display of Altadena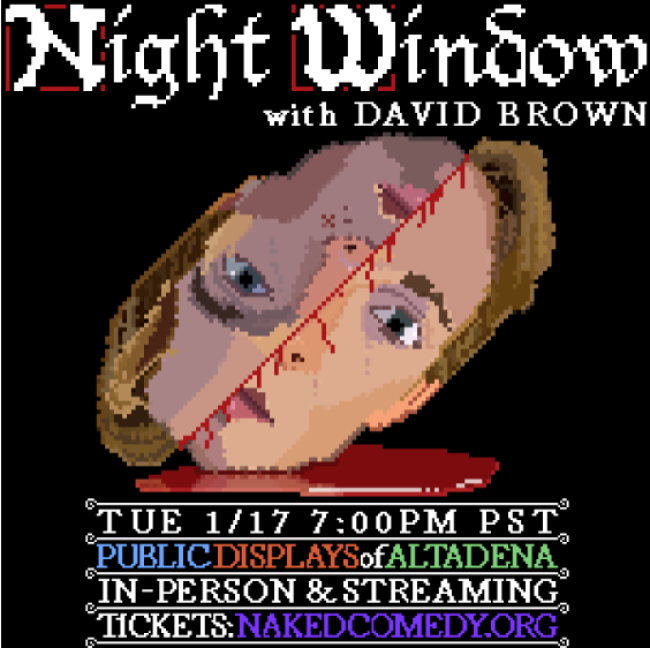 Comedy can seem so clear, so simple. But look closely. The resolution is limited. Each pixel a wall, a failure to deepen. But maybe, for an hour, in the dark, we can see deeper. See through the wall. Come to the place where we can really see through. Come to crowd around the Night Window.
Was that written by ChatGPT??? I guess it will remain a comedic mystery! Tuesday, January 17th, you are invited to attend an event featuring David Brown brought to you by Naked Comedy at the Public Displays of Altadena (aka PDA). The event will be the last in the PDA series, so don't miss out on the triumphant 8-bit conclusion to this first run. Now I have the hankering to play some Super Mario Brothers. Go figure!
Mentions: Doors 6:30pm, Show 7pm SHARP PT. 18+. Ticket HERE. Location: PDA, 2553 Fair Oaks Avenue Altadena, CA 91001. Proof of vaxx required. Masking encouraged. Follow @PDA_Spaces on Twitch. Feed the beast.