Quick Dish LA: PERMANENT VACATION Show 1.15 at Permanent Records Roadhouse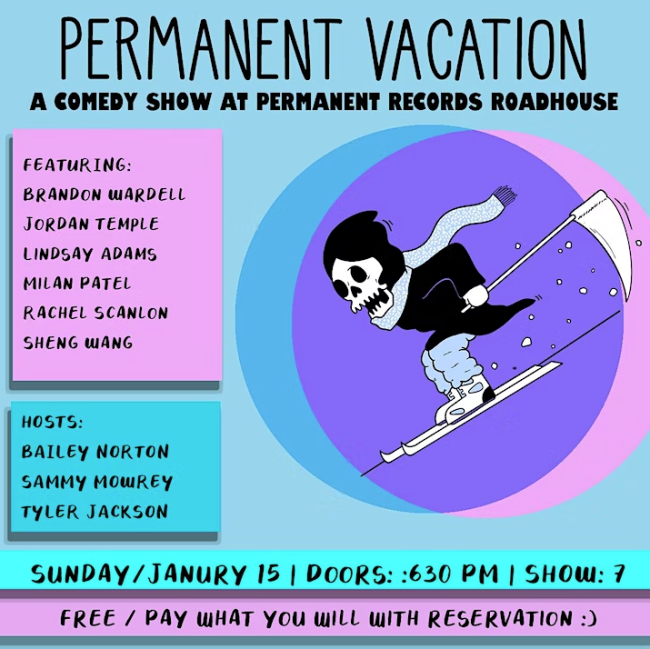 This Sunday, January 15th, take a PERMANENT VACATION with hosts Bailey Norton (Reductress), Sammy Mowrey (HBO Max) and Tyler Jackson (SF Sketchfest) at Permanent Records Roadhouse. Don't worry, very little blood will be shed as this super sharp lineup entertains the stuffing out of you:
Brandon Wardell
Jordan Temple
Lindsay Adams
Milan Patel
Rachel Scanlon
Sheng Wang
And if you stick around after the show, you just may enjoy some tunes at the best damn record store/venue/bar in LA. Enjoy!
Mentions: Doors 6:30pm, Show 7pm PT. Pay what you can. 21+. Plenty of street parking. Location: Permanent Records Roadhouse | 1906 Cypress Ave, Los Angeles, CA 90065. Follow the show. Feed the beast.