Quick Dish NY: Cheer Up with LANDLINE COMEDY Tomorrow 1.19 at Wild East Brewing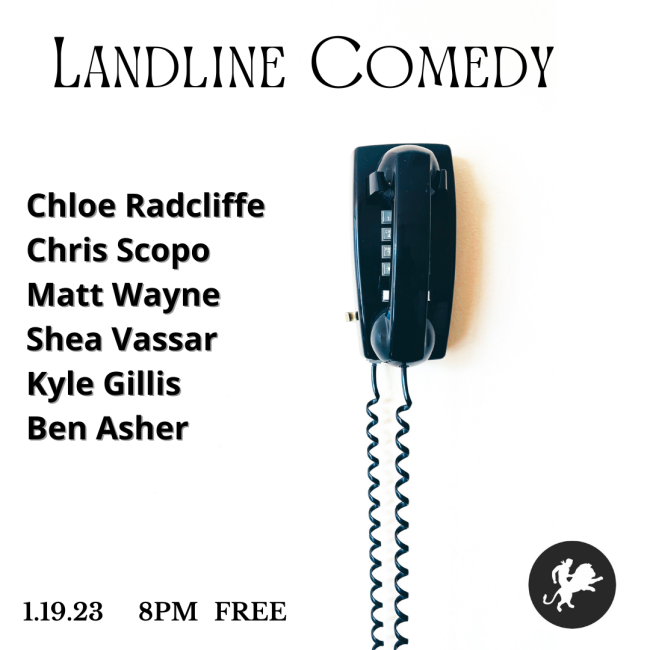 Do you ever read the news, then want to climb inside a sleeping bag, zip it over your head, and not come out for a century? Oh, good. It's not just me. Blow away those dark clouds overhead, Rip Van Winkle, with some hearty laughs at LANDLINE Comedy! It all happens TOMORROW, January 19th, at the Barrel Cellar inside Wild East Brewing, brought to you by comedian Andre Medrano. Your thought cleansing lineup will include:
Chris Scopo (Dear Buddies)
Chloe Radcliffe (Tonight Show with Jimmy Fallon)
Matt Wayne (Comedy Central)
Ben Asher (Arthur Ave Comedy)
Kyle Gillis (Under the Radar)
Shea Vassar (Mom Jeans Comedy)
The show is FREE, but you can RSVP for a chance to win a free drink. See more details below!
Mentions: Show 8pm ET. RSVP HERE. Location: Wild Eaat Brewing | 623 Sackett Street, Brooklyn , NY 11217. Follow the show. Feed the beast.