Quick Dish LA: IN-UNIT LAUNDRY Laughs 1.31 at Lyric Hyperion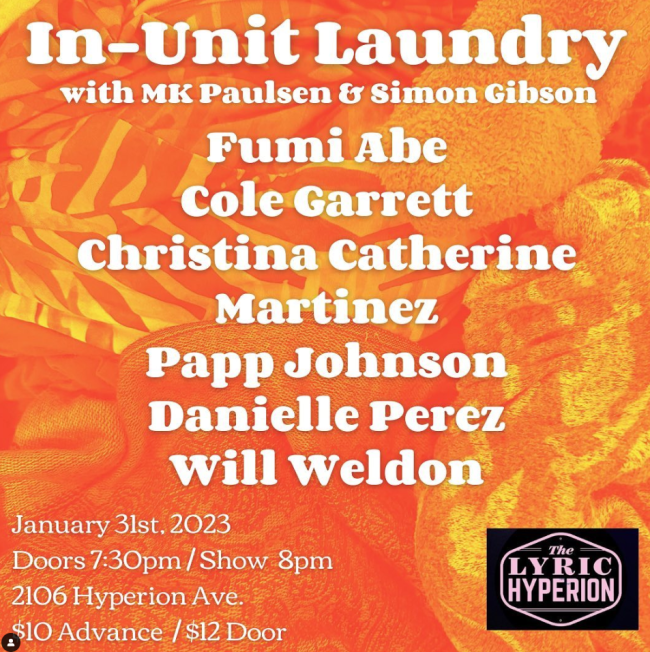 Get drenched in laughter this Tuesday, January 31st with a new installment of IN-UNIT LAUNDRY. Super bestie comics MK Paulsen and Simon Gibson, of the Roomates 4 Lyfe pod, will welcome a whole basket's worth of locals and out-of-towners (plus drop-ins) to light up the room with detergent-free vibes. Your laundry list of participants at Lyric Hyperion will include:
FUMI ABE
COLE GARRETT
CHRISTINA CATHERINE
MARTINEZ
PAPP JOHNSON
DANIELLE PEREZ
WILL WELDON
A FULL LOAD of laughs awaits!
Mentions: Doors 7:30pm, Show 8pm PT. No item min. Tickets $10 advance / $12 at the door. Location: Lyric Hyperion, 2106 Hyperion Avenue Los Angeles, CA 90027. Follow the show. Feed the algo.