Quick Dish LA: IAN LOCKWOOD'S Girlfriend Pageant 2.18 at Dynasty Typewriter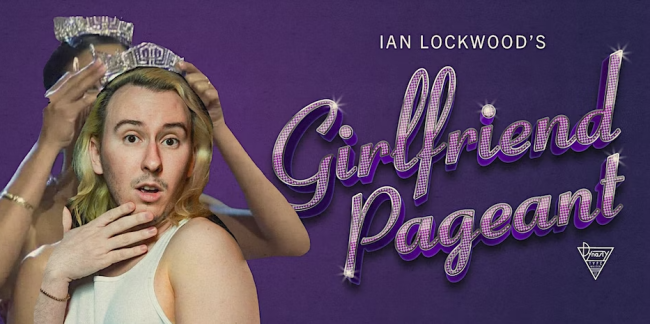 If you think the competition on Physical: 100 is fierce, just you wait til 20 contestants face one another for IAN LOCKWOOD'S GIRLFRIEND PAGEANT. This Saturday, February 18th, judges Jared Goldstein, Oscar Montoya, and Zach Zucker will decide who is crowned Ian Lockwood's heterosexual girlfriend. There will be four nail-biting rounds including "Gown & Age," "Talent," "Verisimilitude," and "Emotional Support." Some of those categories you may have to actually look up in a dictionary, but never mind that. There can only be one winner deserving of such a commitment to the comedian and international pop sensation. Contestants in the running include:
Alice Polocoser, Ashley Ray, Avery Girion, Courtney O'Donnell, Monica Loomba, Kristen Parker, Chelsea Morgan, Haley Stiel, Jamie Loftus, Juliet Prather, Kel Cripe, Kelly Cooper, Leanne Velednitsky, Madi Hart, Max Beasley, Sofie Rimler, & Yamini Nambimadom
To the winner go the spoils!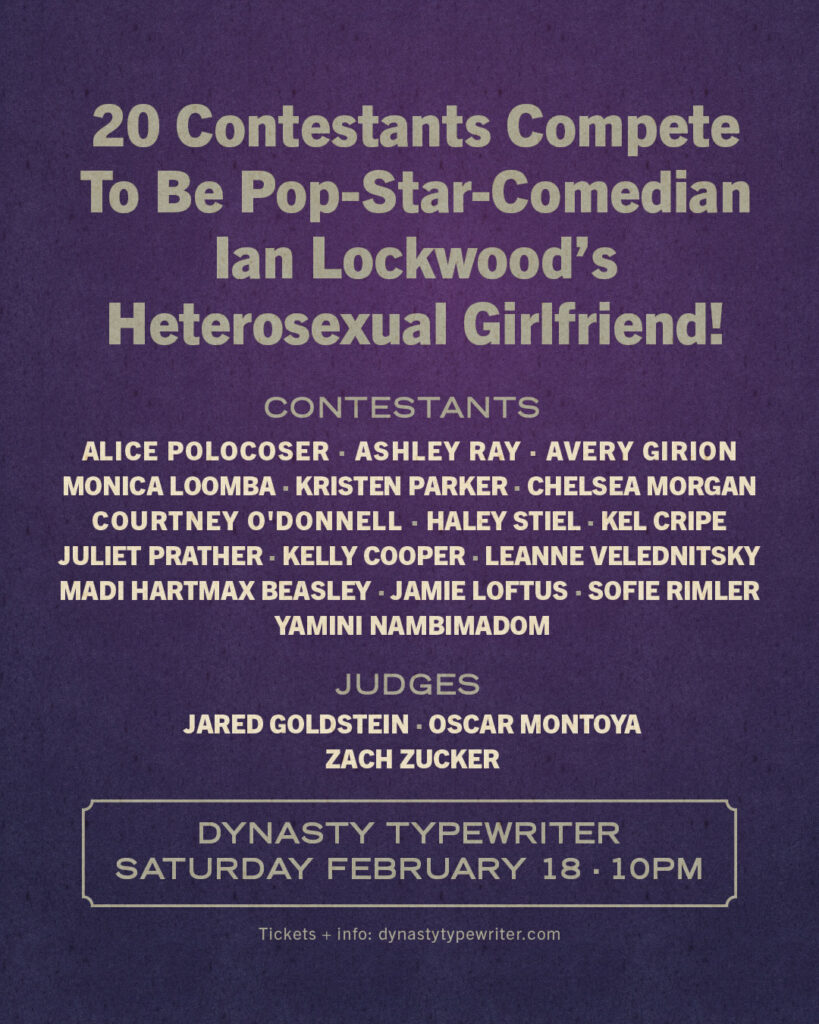 Mentions: Show 10pm PT. Tickets $20 advanced / $25 day of show. No item min. No door tix. 18+. Location: Dynasty Typewriter at The Hayworth | 2511 Wilshire Blvd. Los Angeles, CA 90057. Follow Ian. Feed the beast.