Quick Dish NY: BANANA KETCHUP A Comedy Show with Filipino Flavor 3.12 at KABISERA
This Sunday March 12th, join BANANA KETCHUP for amazing Filipino Flavored comedy and delicious cuisine in NYC. This time your presenters Patricia Dinglasan, Kyle Marian, and Dominique Nisperos are back at KABISERA with comedy performances from:
Mariposa Lynn Coalson
Diana Hong
Justin Catchens
Juan Nicolon
and Victor Tran!
Come get your hilarity and tasty eats on!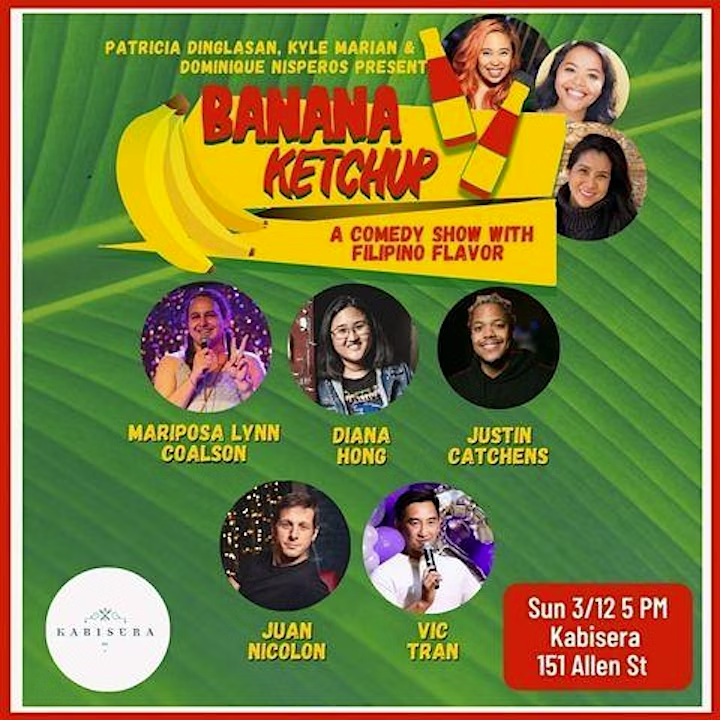 Mentions: Check-in 4:45pm ET (check-in b4 5pm to order food and drinks). Donations HERE. Location: Kabisera | 151 Allen Street New York, NY 10014. Follow the show. Feed the beast.