Added on June 26, 2023
CakeMama
stand-up , Tasting Menu , The Cats Crawl
Quick Dish LA: TASTING MENU A Stand Up Comedy Show TONIGHT at The Cats Crawl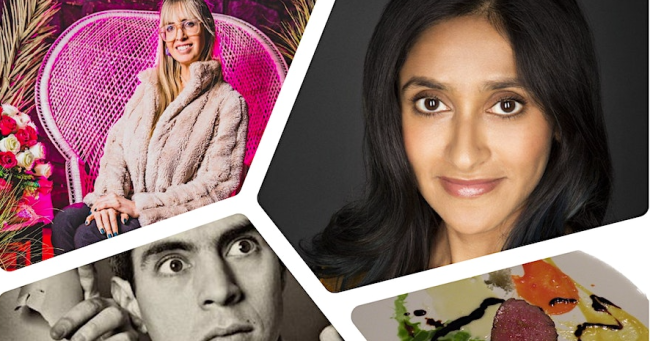 Already feeling down in the dumps because it's Monday? Well, turn that feeling upside down with TASTING MENU! A hilariously delicious portion of comedy awaits as hosts Aparna Nancherla (Bobs Burgers, Corporate) Lizzy Cooperman (Corporate, In Your Hands) and Brent Weinbach (Corporate, Dress Up Gang) bring you the best comedy East Hollywood has to offer. This very evening you will be dazzled with sets by:
Andrea Jin (JFL, Late Late Show)
Johnny Pemberton (Son of Zorn, Superstore)
Keith Johnson (Comedy Central)
Rashida "SHEEDZ" Olayiwola (Southside, Jury Duty)
Nick Flanagan (Nick Flanagan, Weakly Pod)
Come start your week off with a smile (and avoid Black Mirror S3 E3, oh gawd).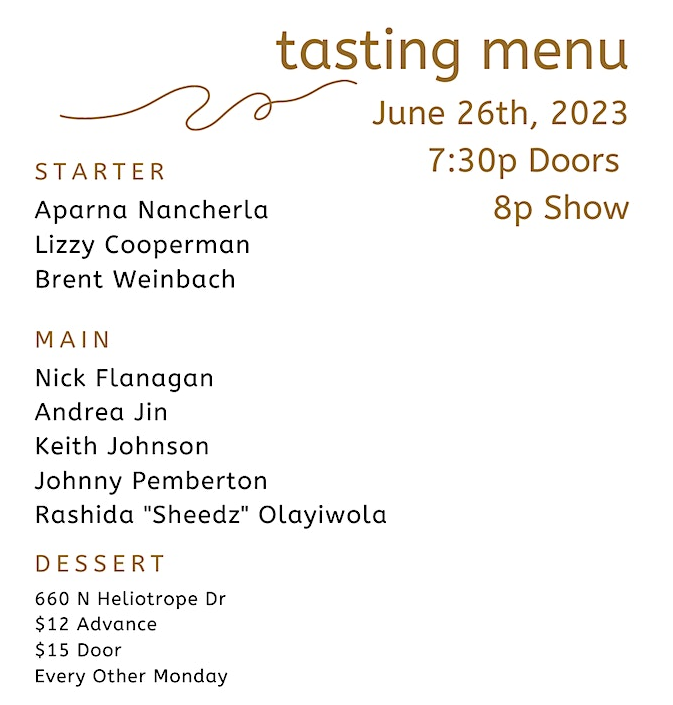 Mentions: Doors 7:30pm. Show 8pm. Tickets HERE. Use code SAVORY for discounted tickets. Location: The Cats Crawl | 660 North Heliotrope Drive Los Angeles, CA 90004 (across from Skiptown Playhouse). Follow the show. Feed the beast.