Quick Dish NY: NOT YOUR UNCLE TONY Comedy by Misfit Italian Americans TOMORROW at Capish?! Club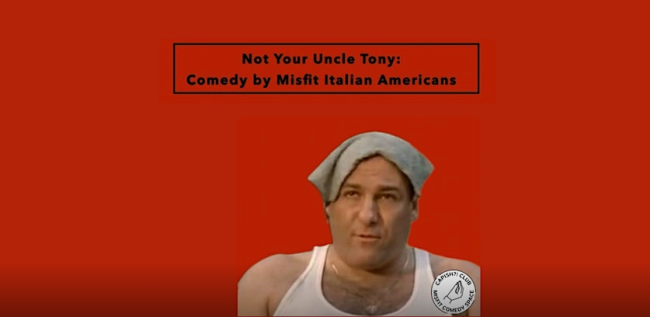 TOMORROW, August 23rd at the Misfit Comedy Space at Lunella Restaurant aka Capish?! Club, come hang with misfits with Italian American heritage grappling with their crazy families. Tracksuits are encouraged. In face, there will be a prize for the freshest audience getup! Your host Lauren LoGiudice (Moth StorySlam Champ) will welcome this molto bene NOT YOUR UNCLE TONY lineup:
Jake Letizia (Talk Into Myself Podcast)
Will Purpura (TimeOut NY)
Alex Koltchak (Holy Hand Grenade Comedy)
Amy Cardinale (New York Comedy Club)
Julio Vincent Gambuto (The New Yorker)
Don't miss the party!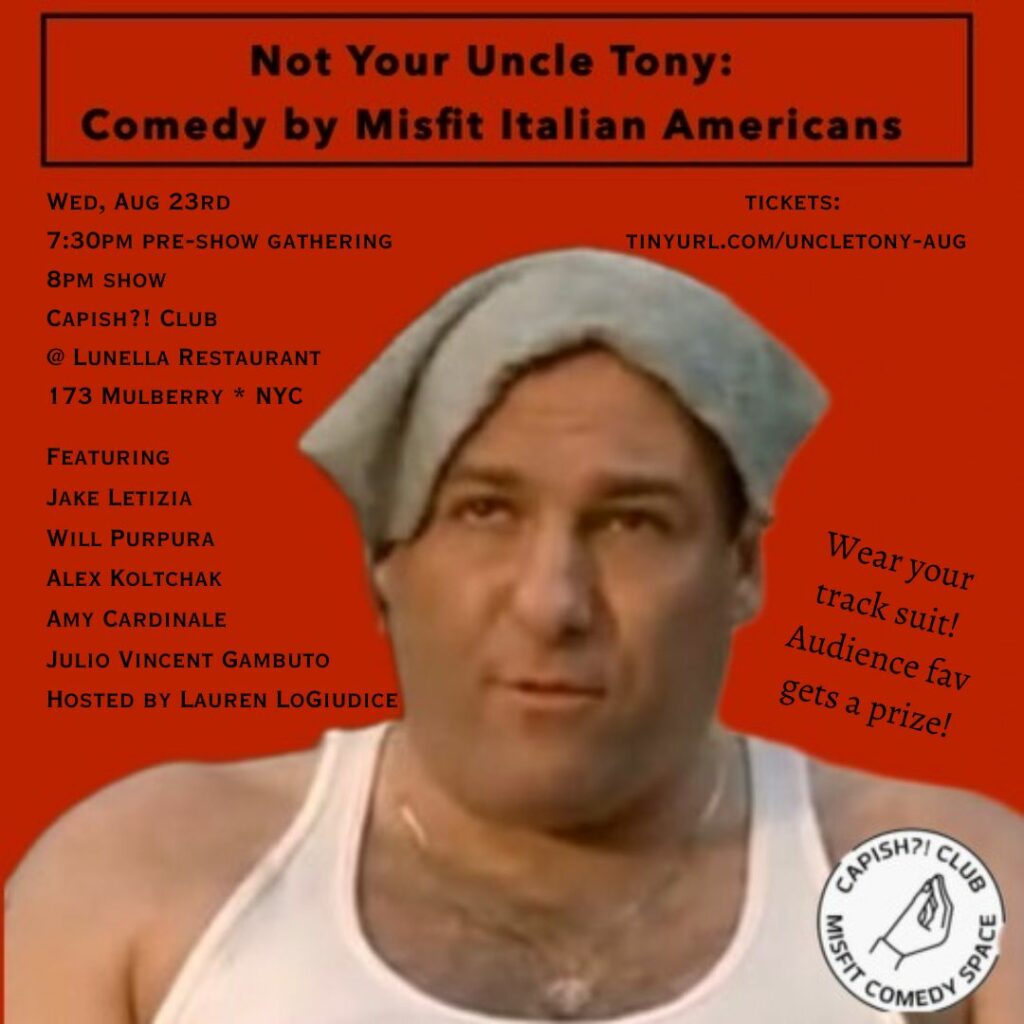 Mentions: Doors 7:30PM (pre-show gathering), Show 8PM ET. Tickets HERE. Location: Capish?! Club: Misfit Comedy Space at Lunella | 173 Mulberry Street * Little Italy. Give Lauren a FOLLOW for show updates. Feed the beast.