Quick Dish NY: CHRISTIAN SCIENCE THEATER 3000 Tomorrow 10.3 at The Starr Bar
Were you forced to watch badly produced Christian movies growing up? (No, I was watching The Amityville Horror on a black and white TV at an inappropriate age). Do you wish there was a show that would make fun of all the outlandish claims that religious media makes? Well, then you are in luck! Join Christian Science Theater 3000 TOMORROW at The Starr Bar in Brooklyn where your host David Piccolomini and other helpful comics take a sharp look at some of the worse Christian movies ever made. Comedians and a subject matter expert will debunk all the myths and fallacies in the movies, leaving your giddy with knowledge. This month they will be mocking "Christian Mingle " (2014). The guest panelists will include:
Sally Ann Hall (New York Comedy Fest) and Bobbi Elfie (Sappy Love Notes)!
Plus the expert will be Dating Consultant Steve Dean!
Let the Mystery Science Theater 3000 inspired playful homage begin!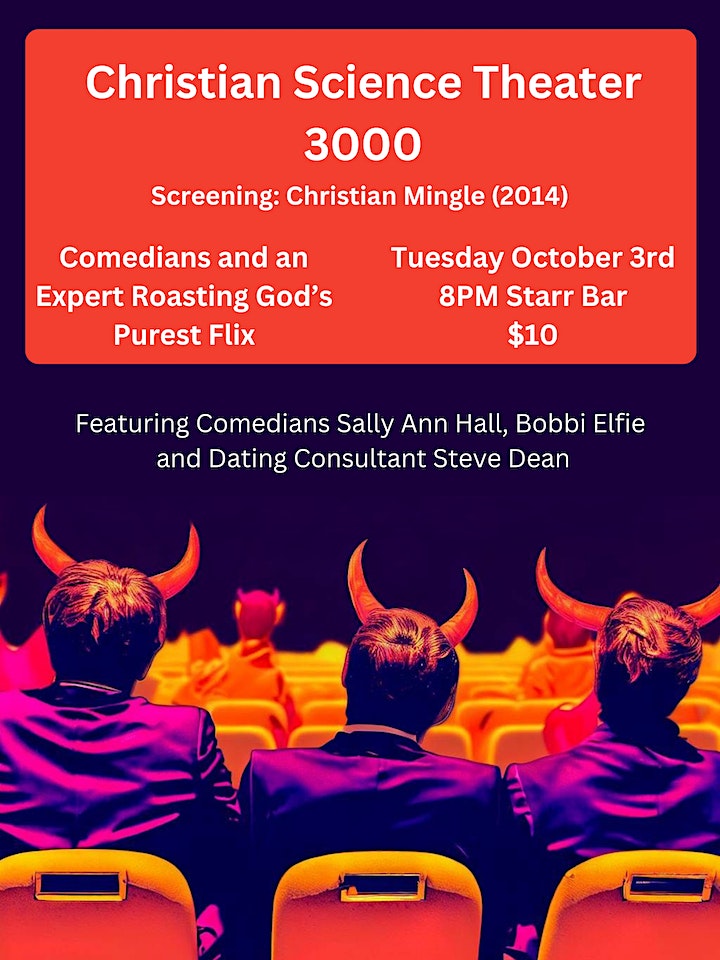 Mentions: Show 8pm ET. Tickets HERE. Location: Starr Bar | Starr Street, Brooklyn, NY, USA214 Starr Street Brooklyn, NY 11237. Give your host a FOLLOW. Feed the algo.