Quick Dish: Rock the Death Valley Tween Fest 1.29 at UCB Franklin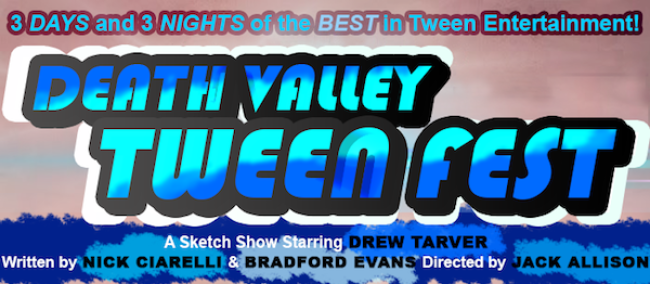 A sketch show about a tween music and entertainment festival in the middle of the desert? What's not to love! Death Valley Tween Fest begins it's run at UCB Franklin this Thursday, January 29th. The fest stars Drew Tarver (How I Met Your Dad), was directed by Jack Allison (Jimmy Kimmel Live), and was written by Nick Ciarelli and Bradford Evans. You won't want to miss this event filled with millennials, YouTube stars, Instagram celebs, and Vine thugs. Tweet #TweenFestGood now!
Mentions: Show 9:30pm. Buy your tickets HERE for DVTF & The White Women Show. UCB Franklin is located at 5919 Franklin Ave., LA.