Quick Dish: TOMORROW 2.26 An All New AN SHO(w) at 9 on Vine ft. Reggie Watts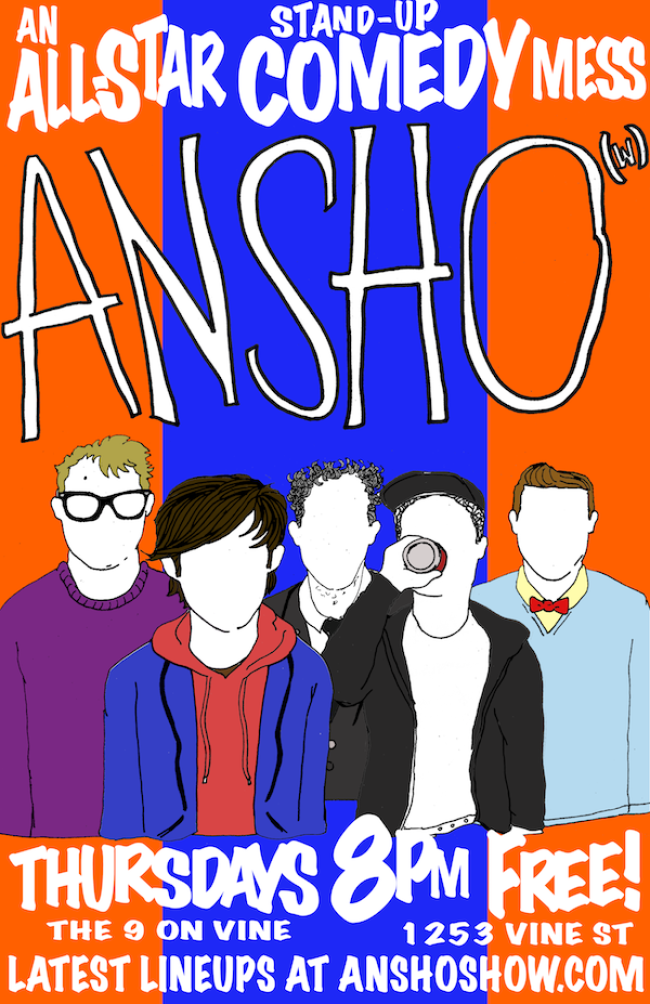 Justin (Cousson) and Gil (Alvarisaez) are back and this time they have posse. Yes, the alt comedy show with street cred, AN SHO(w), is ready to take the 9 on Vine by storm this Thursday, February 26. Your host number multiplied and sprouted 2 additional talents. Luke Wienecke and Tom Slovinski will be joining the An Sho(w) madness plus these fine performers will be rocking the new venue:
Reggie Watts
Allie Goertz
Greg Barris
Chinedu Unaka
The SHO(w) is FREE as ever and you are more than welcome to wine and dine as you enjoy some amazing sets. Be there or be a NO show.

Mentions: Show 8:00pm. FREE!!! No item minimum. Food and full bar. Seating! 9 on Vine is located at 1253 Vine St., Ste. 1, LA.